Cho Gekijoban Kerorogunso Gekishin Dragon Warriors de arimasu !
Sergeant Keroro-The Super Duper Movie-DRAGON WARS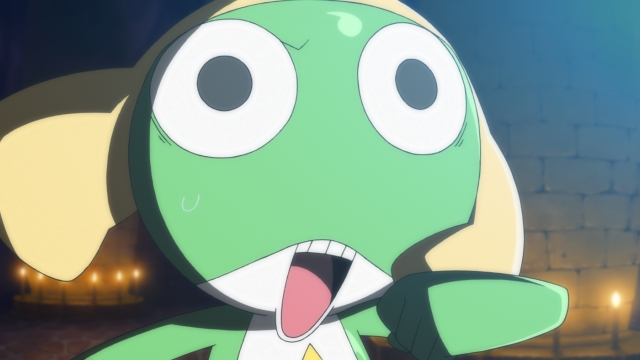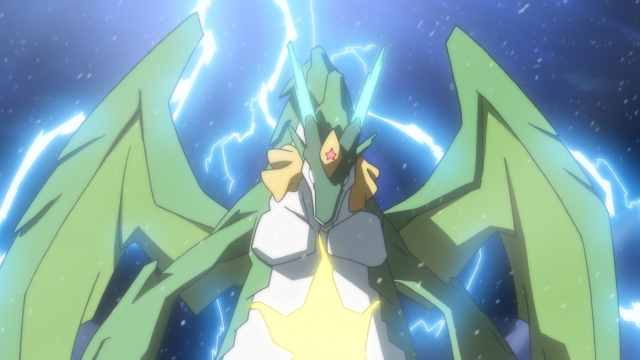 Release Date

March, 7th, 2009
Running Time

78 min
Genre
Color

Color
Screening Format

35mm
Screen Size

American Vista (1:1.85)
Sound Processing

Dolby Digital
[ Directed by ]
[ Produced by ]
[ Cast ]
[ Staff ]
[ Production Company ]
Kadokawa Shoten, Kadokawa Pictures, SUNRISE, TV TOKYO, NAS, NTT DoCoMo
[ Distributor (Japan) ]
Kadokawa Pictures
[ Story ]
In a 10th year commemoration of the comic series by Yoshizaki Mine, this is the fourth Sergeant Keroro feature film. World heritage site Mont Saint-Michel is the backdrop for this animated feature film. The half-witted earth invaders of Keroro platoon have been inadvertently transformed into dragons in this depiction of their battles. Without warning, a "dragon's tail" is spotted in locations world-wide. Sergeant Keroro and the corps set about tracking down the source of the disturbances, but second class private Tamama disappears on his way to Paris. The troop sets out to France in a quest to track him down.
[ Official Site ]
[ Contact (International) ]
For further contact details, please contact UNIJAPAN -> [ Contact ]