Chiisaki Yushatachi Gamera
GAMERA THE BRAVE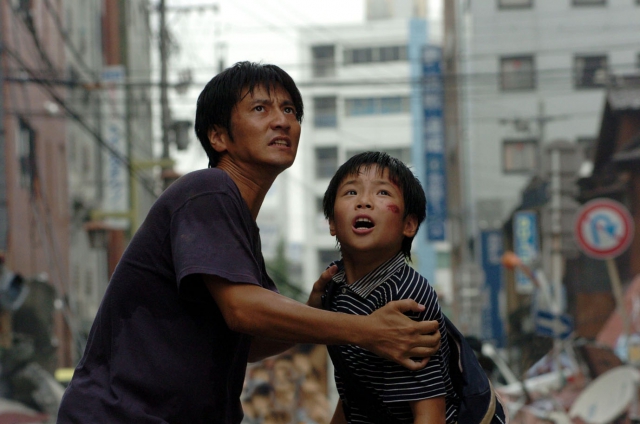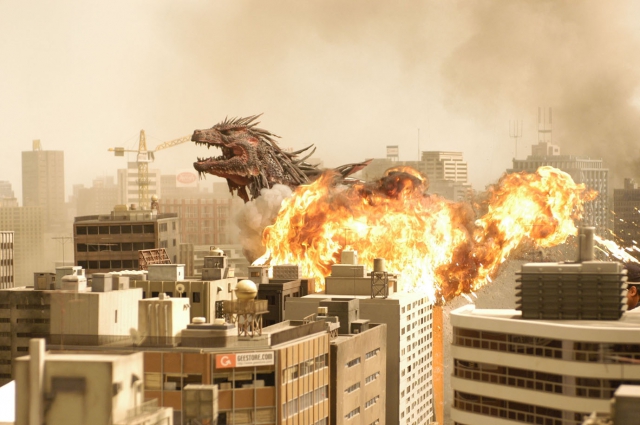 Release Date

April, 29th, 2006
Running Time

96 min
Genre
Color

Color
Screening Format

35mm
[ Directed by ]
[ Produced by ]
[ Cast ]
[ Staff ]
[ Production Company ]
Chiisaki Yushatachi -GAMERA- Film Partners
[ Story ]
The latest in the nationally known monster series, Gamera, since the first movie, Daikaiju Gamera, in 1965.
Toru (Tomioka Ryo) finds a small egg on a red stone on a beach. When a turtle is born from the egg, Toru names him Toto and cherishes him. A girl from next door, Mai, is going to be admitted to the hospital, and Toru gives her the red stone for good luck.
One day, a monster, Zedus, appears on the beach, and Tiny Toto struggles to fight Zedus. Toru finds out that Toto is the child of Gamera who saved the earth by blowing himself up along with a monster. Toru decides to give the red stone to Toto and heads for Nagoya, but Zedus starts rampaging again. Mai also wants to give the red stone to Toto. Many children relay the stone and it finally reaches Toru. Toru hands the stone to Toto and tells him never to die. Toto keeps his promise and defeats Zedus without blowing himself up. While the children watch him, Toto flies off into the wide blue yonder.
[ Premiere ]
International Premiere: Moscow International Film Festival 2006
[ Film Festivals, Awards ]
Moscow International Film Festival 2006
Hawaii International Film Festival 2006
[ Contact (International) ]
KADOKAWA CORPORATION
International Sales, Literature and Movie Group
2-13-3 Fujimi, Chiyoda-ku, Tokyo 102-8177
Rep: MATSUBARA Masaki (President)
Attn: MORI Chiyo
tel: +81 50 1746 1220
E-mail: mori-c@kadokawa.jp
http://www.kadokawa.co.jp