Camus Nante Shiranai
Who's Camus Anyway?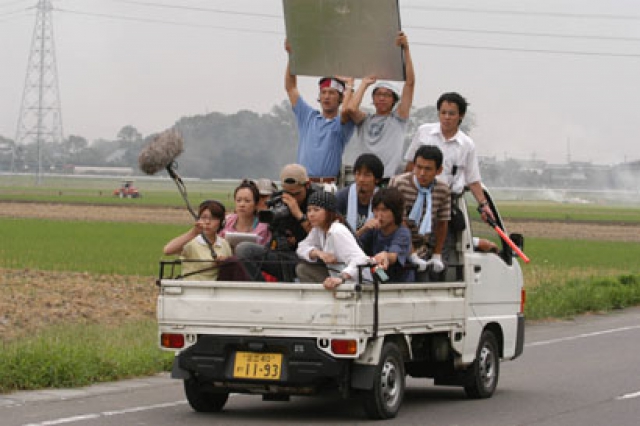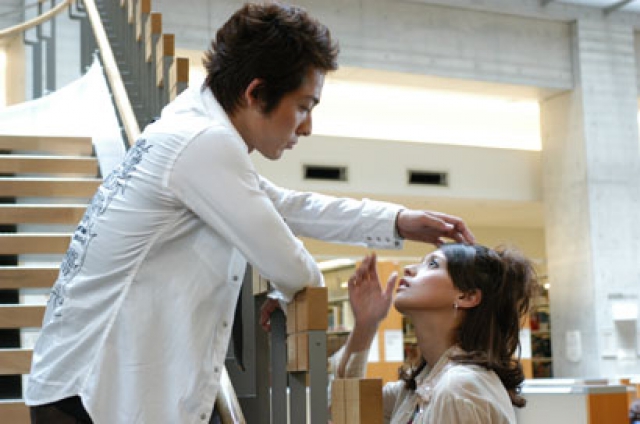 Release Date

January, 14th, 2006
Running Time

115 min
Genre
Color

Color
Screening Format

35mm
[ Directed by ]
[ Produced by ]
[ Cast ]
[ Staff ]
[ Production Company ]
Who's Camus Anyway? Production Committee
[ Story ]
60 years after Albert Camus' 'The Stranger' depicted an absurd murder, an old woman was stabbed to death in Aichi Prefecture in May of 2000. The murderer, a mere high school boy, said, "I wanted to experience a murder. I wanted to experiment and see what happens if I kill a person," referring to the motive for his murder.
This is an adolescent movie, portraying a group of college students who are making a movie based on the incident. They strive to complete the movie, 'A Boring Murder (Taikutsu na Satsujin-sha)', while being faced with difficult issues such as empathy and backlash, impulse to commit murder, ethics of living, essence of life and death. The movie vividly portrays a life-size group of young people living in the modern era - Matsukawa (Kashiwabara Shuji), an indecisive director, Yukari (Yoshikawa Hinano), Matsukawa's lover who follows blindly, and assistant director Hisada (Maeda Ai), who is very earnest and as a result, confused.
Directed by Yanagimachi Mitsuo, whose works include Farewell to the Land (Saraba Itoshiki Daichi) and Shadow of China. The film stars Kashiwabara Shuji of Blood and Bones (Chi to Hone) and Yoshikawa Hinano of Tokyo Eyes. Officially entered in the Directors' Fortnight section at the 2005 Cannes International Film Festival.
[ Film Festivals, Awards ]
Cannes International Film Festival 2005
New York Film Festival 2005
[ Contact (International) ]
Pruduction GUNRO Inc.
24-7-912, Shinjuku 1-Chome, Shinjuku-ku, Tokyo
tel: +81-3-5379-0537
fax: +81-3-3341-7396
E-mail: gunrou@agate.plala.or.jp