Yowamushi pedal re road
Yowamushi Pedal Re:Road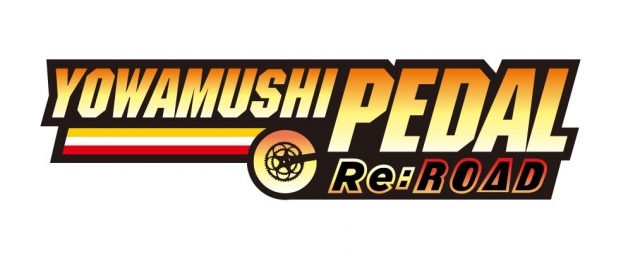 Release Date

June, 12th, 2015
Running Time

89 min
Genre
Color

Color
Screening Format

DCP
Screen Size

HD (16:9)
Screening Format with Subtitles

English (DCP)
[ Directed by ]
[ Cast ]
[ Staff ]
[ Production Company ]
Yowamushi Pedal: Grande Road
[ Distributor (Japan) ]
TOHO Visual Entertainment
[ Production Studio ]
TMS ENTERTAINMENT
[ Story ]
The story is based on Watanabe Wataru's hit comic, Yowamushi Pedal.
Geeky guy Onoda Sakamichi (voice: Yamashita Daiki) enrolls at Sohoku High
School and fights hard with his bicycle club teammates for a spot
on the Inter High team. The grueling race draws top teams from around the
country. Onoda and his team aim to cross the finish line as winners.
The Feature film is a recap from the second series with some new scene.
[ Official Site ]
[ Contact (International) ]
TMS ENTERTAINMENT CO., LTD.
Overseas Licensing Department
3-31-1 Nakano, Nakano-ku, Tokyo 164-0001
tel: +81 3 6382 7039
fax: +81 3 5342 4827
E-mail: international@tms-e.co.jp
https://www.tms-e.co.jp/global/