Boku ga inochi o itadaita 3kakan
To eat. To live.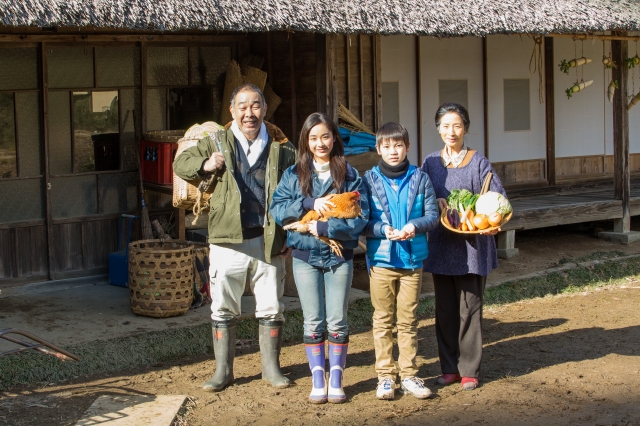 Release Date

March, 5th, 2016
Running Time

56 min
Genre
Color

Color
Screening Format

DCP,HDCAM, Blu-ray, DVD
Screening Format with Subtitles

English (DCP, HDCAM, Blu-ray, DVD)
[ Directed by ]
[ Produced by ]
[ Cast ]
[ Staff ]
[ Production Company ]
YOSHIMOTO KOGYO
[ Distributor (Japan) ]
KATSU-do
[ Production Studio ]
TV TOKYO, KATSU-do
[ Story ]
A warm-hearted drama themed on food education which depicts a young boy who comes in contact with Japan's traditional food culture learning to appreciate life. Director Kudo Risa served as Line Producer for a television travel program which showcased lunches from various places in Japan.
Yusuke (Wakayama Kirato), a sixth-grader in a metropolitan elementary school, goes to spend three days of his winter break at his father's birthplace. However, it is a mountain village surrounded by nature and Yusuke is unable to adapt to either rural cuisine or farm work. Hoping to return home soon, Yusuke's only moral support is Asuka (Taira Yuna), a young girl who lives nearby.
[ Official Site ]
[ Contact (International) ]
Yoshimoto Creative Agency Co., Ltd.
5-18-21 Shinjuku, Shinjuku-ku, Tokyo 160-0022
tel: +81 3 3209 8256
fax: +81 3 3209 8263
E-mail: uno.tomomi@yoshimoto.co.jp
http://www.yoshimoto.co.jp