Daikaiju no atoshimatsu
What to Do with the Dead Kaiju?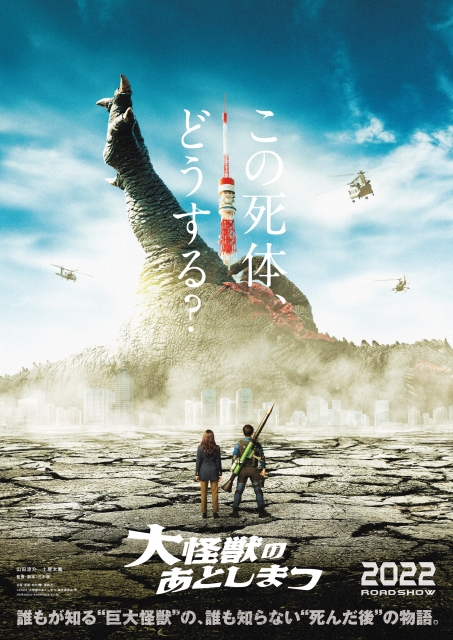 Release Date

February, 4th, 2022
Running Time

115 min
Color

Color
Screening Format

DCP
[ Directed by ]
[ Cast ]
[ Story ]
A KAIJU (Monster), which terrorized humans to unprecedented levels, suddenly died one day. While the people rejoice and bask in relief, the giant corpse left behind begins to slowly rot and bloat. If it explodes, the nation will be destroyed...
The countdown to the end has begun.
In a desperate race against time, the man assigned to handle the corpse with the fate of the nation at stake is neither a police officer nor a soldier, but a man with a past who disappeared 3 years ago...
What is the mission entrusted to him?
Will he be able to stop the explosion...?!
A fantastical special effects entertainment about a man's "top secret mission" in the face of an unprecedented emergency begins to unfold.
[ Official Site ]
https://www.daikaijyu-atoshimatsu.jp
[ Contact (International) ]
SHOCHIKU CO., LTD.
International Sales & Licensing
13F, Togeki Bldg., 4-1-1 Tsukiji, Chuo-ku, Tokyo 104-8422
tel: +81-3-5550-1623
fax: +81-3-5550-1654
E-mail: ibd@shochiku.co.jp
http://www.shochikufilms.com