Dead dead demons dededede destruction
DEAD DEAD DEMONS DEDEDEDE DESTRUCTION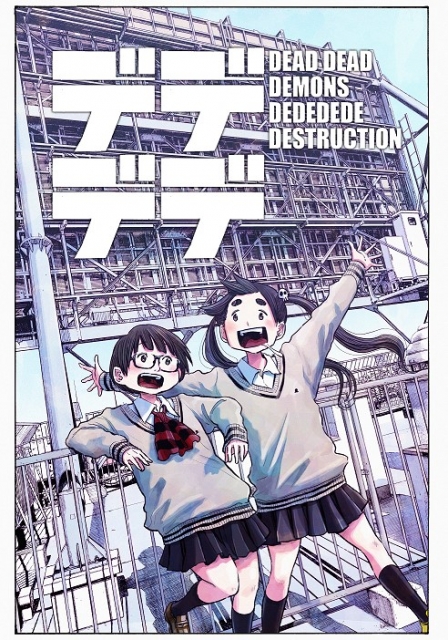 Release Date

TBD
Running Time

TBD
Genre
Color

-
Screening Format

-
[ Directed by ]
[ Staff ]
[ Story ]
A gigantic spaceship starts hovering over Tokyo. Panic reigns as the alien intruders launch a massive assault. Military forces fight back and soon the war reaches a strange standstill.
Three years later, life goes on as if nothing had happened.
A group of high school girls spend monotonous days like everybody else, not paying much attention even to the war machine that stays adrift above their heads, while hearing reports on casualties. Before they know it, however, their "peaceful" life starts to collapse. A spaceship is shot down to earth, entangling one of the girls. Yet nothing changes in their lives. Sleazy politicians scramble to get ready for an inevitable escape. Some people try to form an alliance with extraterrestrials, believing in the rumor that the end of the world is imminent.
How is life in this society where the ordinary and the extraordinary co-exist but segregate far away from each other?
[ Contact (International) ]
GAGA Corporation
International Sales Dept.
TY Bldg., 2-22-18 Minami-Aoyama, Minato-ku, Tokyo 107-0062
Rep: Tom YODA
Attn: WATANABE Haruko
tel: +81 3 5786 7135
fax: +81 3 5786 7139
E-mail: intlsales@gaga.co.jp
https://www.gaga.co.jp/intls