Kimi to mata
WITH YOU AGAIN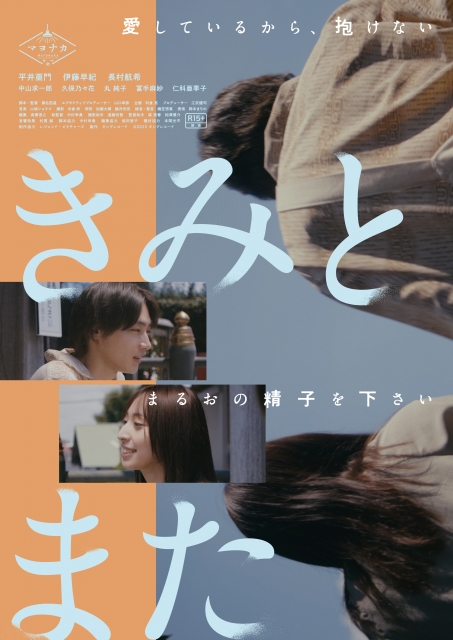 Release Date

August, 18th, 2023
Running Time

82 min
Color

Color
Screening Format

DCP
[ Directed by ]
[ Cast ]
[ Staff ]
[ Story ]
I don't want to have sex because I love her...
Maruo is an independent film director who still hasn't been able to forget his ex-girlfriend Aki, whom he broke up with because of this reason.
He tries to make a new film based on his own experiences, but he is stuck on the script.
So Maruo decides to meet Aki in order to face the question that he himself cannot answer.
Aki, on the other hand, is married to Tagashira, an office worker, and although she wants to have children, she is troubled by their sexless marriage.
Maruo and Aki meet again after a long time.
And Aki asks Maruo whether she can have his sperm or not. Maruo, who still has feelings for Aki, accepts her offer...
[ Official Site ]
https://mayonaka-kinema.com/kimitomata/
[ Contact (International) ]
KING RECORD CO., LTD.
Visual Contents Production Division
1-2-3 Otowa, Bunkyo-ku, Tokyo 112-0013
Attn: UCHIDA Akiko
tel: +81 3 3945 2181
fax: +81 3 3945 2723
E-mail: akiko-uchida@kingrecords.co.jp , info@king-films.jp
http://www.kingrecords.co.jp