Girara no gyakushû: Tôya-ko Samitto kikiippatsu
MONSTER X STRIKES BACK - ATTACK THE G8 SUMMIT!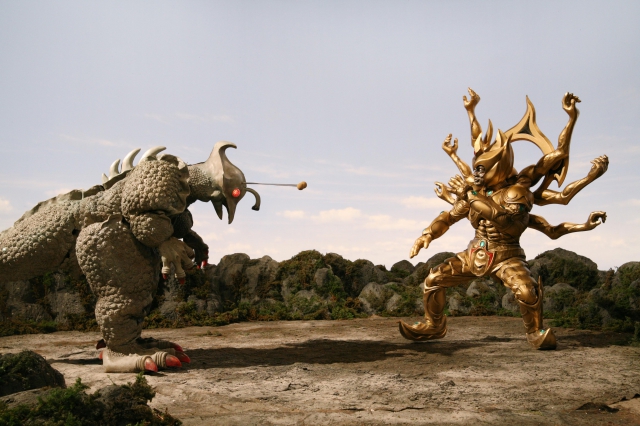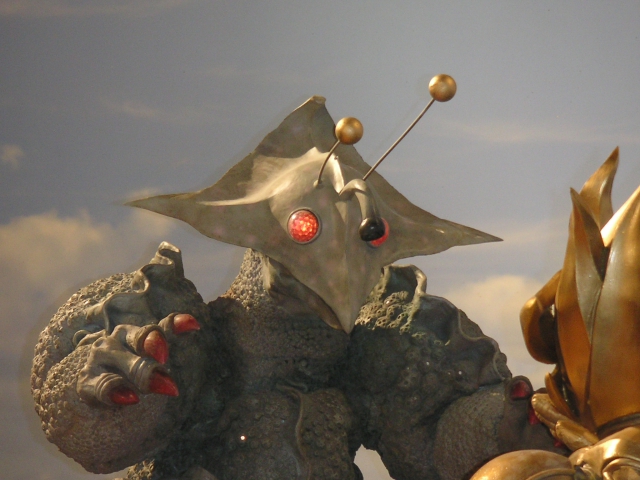 Release Date

July, 26th, 2008
Running Time

98 min
Genre
Color

Color
Screening Format

35mm
Screen Size

American Vista (1:1.85)
Sound Processing

Dolby SR
[ Directed by ]
[ Produced by ]
[ Cast ]
[ Staff ]
[ Production Company ]
2008 Guilala Production Committee, SHOCHIKU, Eisei Gekijo, WedgeHoldings, RIVER TOP, TORNADO FILM, DefSTAR Records, famima.com
[ Distributor (Japan) ]
TORNADO FILM
[ Production Studio ]
RIVER TOP
[ Story ]
In 1967, Shochiku released its only monster film, X from Outer Space, which still enjoys a cult following. 41 years later, another special effects monster film has been created on the world stage, also incorporating environmental issues and modern international politics. Production, direction, and joint-screenplay are by Kawasaki Minoru of The World Sinks Except Japan. Members of a political satire sketch group, The Newspaper, play the former prime ministers. An array of Japan's leading special effects actors, including Wazaki Shunya and Horiuchi Masami, also participated. Special guest appearances by Lily Franky and Beat Takeshi. The film was officially invited to the Venice International Film Festival.
An international event, the G8 Summit, is being held at Lake Toya in Hokkaido, and the leaders of the member countries are in attendance. As they discuss issues such as global warming, an enormous monster appears in the city of Sapporo. The summit is hurriedly turned into the "G8 Space Monster Task Force Head Quarter" to defeat the monster and boost their approval ratings. Each country puts their plan into action, but none can terminate Monster Guilala. Then Take´-Majin, appears and confronts Guilala.
[ Official Site ]
http://www.shochikufilms.com/film/detail.php?product_code=702
[ Premiere ]
International Premiere: Venice International Film Festival 2008
[ Contact (International) ]
SHOCHIKU CO., LTD.
International Sales & Licensing
13F, Togeki Bldg., 4-1-1 Tsukiji, Chuo-ku, Tokyo 104-8422
tel: +81-3-5550-1623
fax: +81-3-5550-1654
E-mail: ibd@shochiku.co.jp
http://www.shochikufilms.com