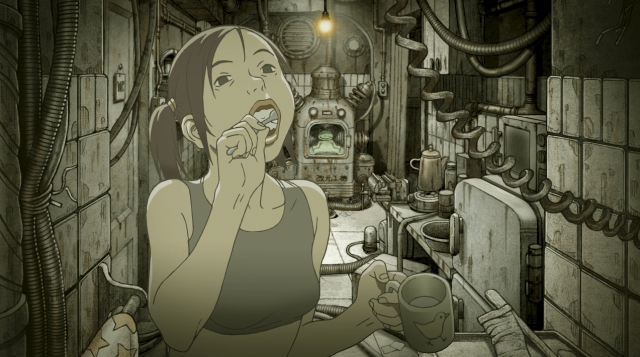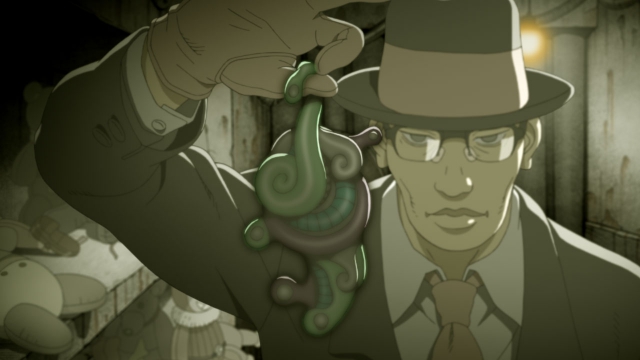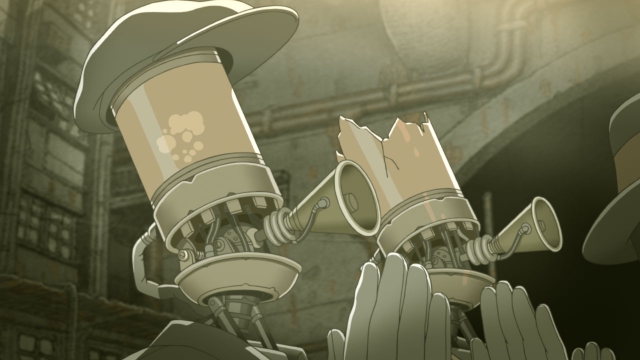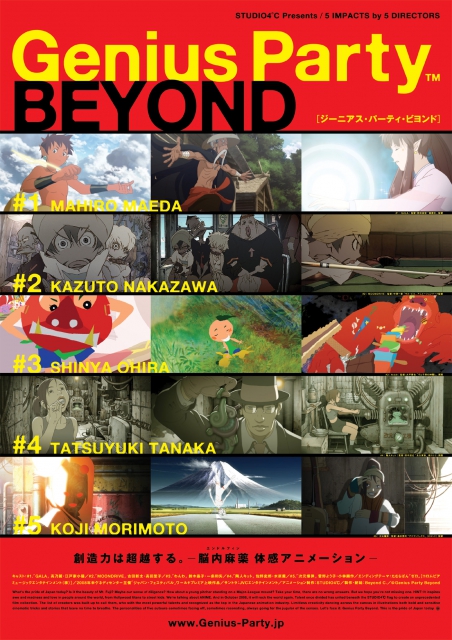 Release Date

October, 11th, 2008
Running Time

TBD
Color

Color
Screening Format

35mm,Blu-ray, DVD
Screening Format with Subtitles

English (Blu-ray)
[ Directed by ]
[ Cast ]
[ Staff ]
[ Production Company ]
Beyond C.
[ Distributor (Japan) ]
Beyond C.
[ Production Studio ]
Beyond C.
[ Story ]
[ Official Site ]
http://www.genius-party.jp/beyond
[ Overseas Results ]
A housing complex that looks like it's been swallowed by a giant factory. A young woman lives in one of the rooms. She uses a bizarre machine to insert mysterious creatures known as a "Tochu" into stuffed animals to give them life. Holed up in her dark room, she has a blank look on her face as she devotes herself to her prohibited pastime. But those days are numbered. One day, management department investigator Shimada gets word of her activities and shows up at her room with the Glass Heads. She grabs a stuffed animal and leaps from her room.
[ Contact (International) ]
STUDIO4℃ Co., Ltd.
Attn: INOGUCHI Ayumi
tel: +81 422 50 4044
fax: +81 422 50 4048
E-mail: license@studio4c.co.jp
http://www.studio4c.co.jp/english
Information provided by VIPO
[ Licensing contact ]