Hana no Asuka gumi Neo
HANANO-ASUKAGUMI NEO!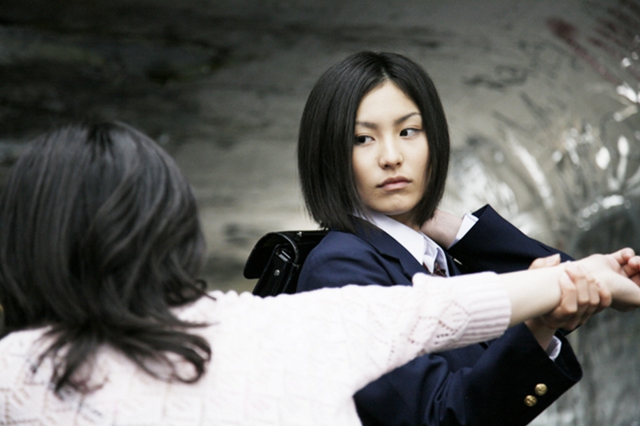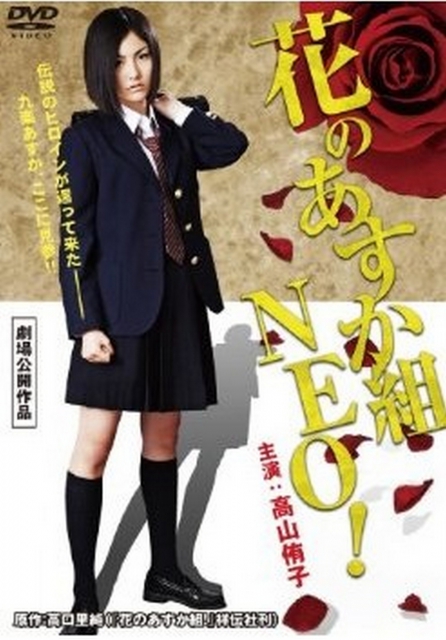 Release Date

April, 25th, 2009
Running Time

71 min
Color

Color
Screening Format

Digital Betacam
Screen Size

HD (16:9)
Sound Processing

Stereo
[ Directed by ]
[ Produced by ]
[ Cast ]
[ Staff ]
[ Production Company ]
GP MUSEUM SOFT
[ Distributor (Japan) ]
GP MUSEUM SOFT
[ Story ]
An action film featuring a high school beauty with her own code of justice trying to prevent the spread of drugs. The original comic series was made into a film by Director Sai Yoichi in 1988.
A pink candy called "ultra fruit" popular among youths is addictive and its long-term use can induce suicide. A suicide case occurs at Kuraku Asuka's (Takayama Yuko) school. Alarmed by this, Asuka and her group stand up to solve the case, but are interrupted by Benijuku, led by her eternal rival Beni Aoi (Sato Hiroko).
[ Contact (International) ]
For further contact details, please contact UNIJAPAN -> [ Contact ]