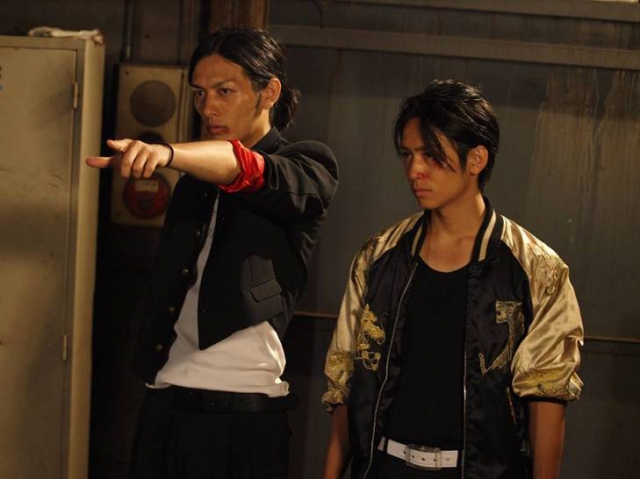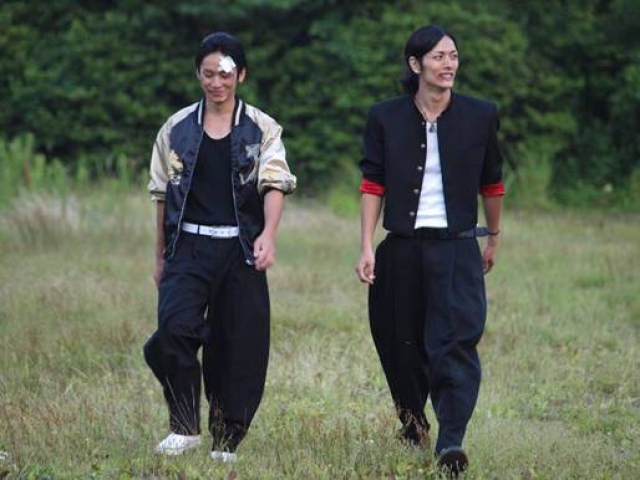 Release Date

February, 12th, 2011
Running Time

87 min
Genre
Color

Color
Screening Format

-,BD
Screen Size

American Vista (1:1.85)
Sound Processing

Stereo
[ Directed by ]
[ Cast ]
[ Staff ]
[ Production Company ]
Gangsta Film Committee, PONY CANYON, Thanks Lab.
[ Distributor (Japan) ]
Thanks Lab.
[ Story ]
An adaptation of a novel about juvenile delinquents by Shindo Fuyuki, who also the wrote the book that became the film Boku to Mama no Kiiroi Jitensha. It features a cast full of handsome young actors marked as great prospects for the future, and tells a story of conflict and friendship between a group of bad boys who strive to become top dog. Soon after entering Meio Technical High School, freshman Ginji (Sakimoto Hiromi) is beaten to a pulp by young punk Ryuji (Hakamada Hiroyuki). To take the title of "gangsta" held by the top thug in school, Ginji joins forces with formidable brawler Shiraishi Riki (Kubota Yuki).
[ Official Site ]
http://gangsta-movie.united-ent.com/
[ Contact (International) ]
For further contact details, please contact UNIJAPAN -> [ Contact ]