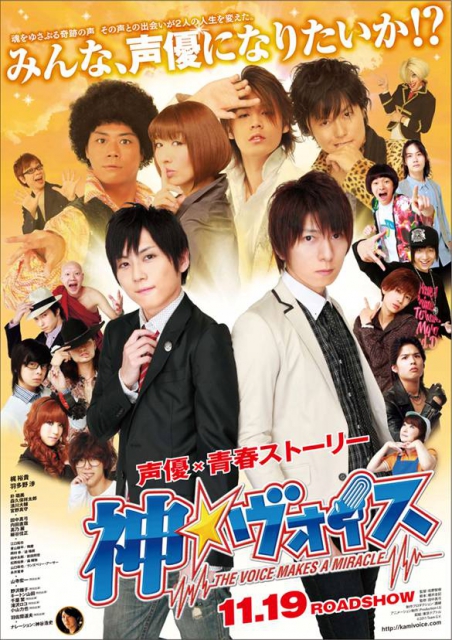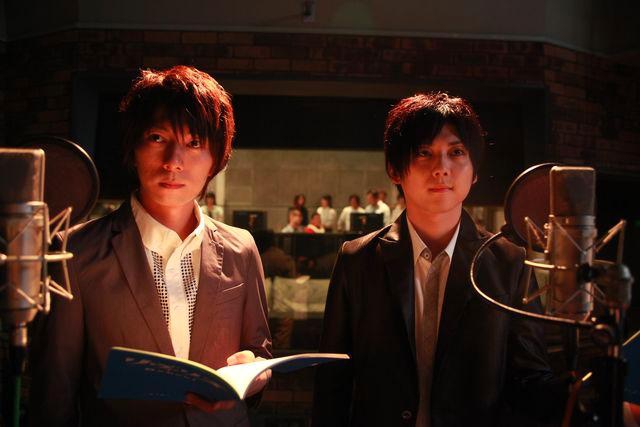 Release Date

November, 19th, 2011
Running Time

102 min
Color

Color
Screening Format

DCP
Screen Size

HD (16:9)
Sound Processing

Stereo
[ Directed by ]
[ Cast ]
[ Staff ]
[ Production Company ]
Team G.V.
[ Distributor (Japan) ]
Tokyo Theatres
[ Production Studio ]
Goen, Production I.G
[ Story ]
A live-action film adaptation of the eponymous manga. Set in the world of voice acting, this realistic coming-of-age drama features actual voice actors Kaji Yuki and Hatano Wataru in the lead roles. Production I.G. provides the animated footage that appears in the film. At the peak of their popularity, voice actors Yu (Kaji) and Tatsuma (Hatano)suddenly retired. After some time, Yu ends up accepting a job as an instructor at a school for voice actors, and struggles to deal with the idiosyncratic students.
[ Official Site ]
[ Contact (International) ]
For further contact details, please contact UNIJAPAN -> [ Contact ]