San-nen Migomoru
THREE YEAR DELIVERY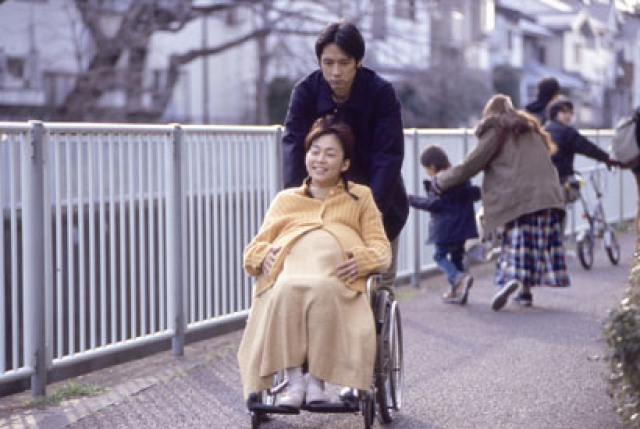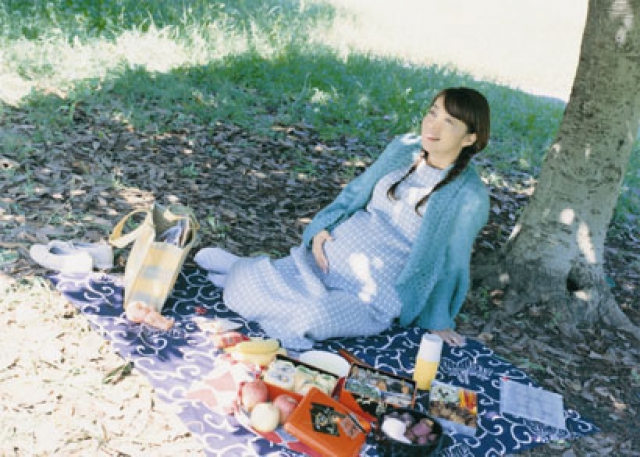 Release Date

January, 28th, 2006
Running Time

99 min
Color

Color
Screening Format

35mm
[ Directed by ]
[ Produced by ]
[ Cast ]
[ Staff ]
[ Production Company ]
There's Enterprise, Aoi Advertising Promotion, WAKO, Humax Communications
[ Story ]
At 29 years of age, Matsuda Fuyuko (Nakajima Tomoko) is in her 9th month of pregnancy. She is taking it easy at home, not feeling quite ready to be a mother. Her husband, Toru (Nishijima Hidetoshi), is even less ready. He plays billiard with his lover and comes home drunk late at night.
In the 18th month of pregnancy, there is still no sign of the baby arriving. Awkwardly, Toru takes over the housework for Fuyuko. On the advice of her sister's boyfriend, who is a doctor, Fuyuko admits herself into a university hospital, but she ends up being a media celebrity. Not being able to stand the situation any longer, Toru takes Fuyuko away from the hospital in the middle of the night.
In the 27th month of pregnancy, Fuyuko and Toru are leading a peaceful life in a remote area surrounded by nature. The child seems to be growing nicely in Fuyuko's enormous tummy.
On the day when her sister and her boyfriend arrive from Tokyo, the labor finally starts.
This is Tadano Miako's first movie as a director. She appeared previously as an actress in films of well-known directors such as Yaguchi Shinobu, Tsukamoto Shinya and Kurosawa Kiyoshi. Officially invited to the 18th Tokyo International Film Festival 2005, the Cairo International Film Festival 2005, and the Shanghai International Film Festival 2006.
[ Film Festivals, Awards ]
Tokyo International Film Festival 2005
Cairo International Film Festival 2005
Women's Film Festival in Seoul 2006
Shanghai International Film Festival 2006
Aichi International Women's Film Festival 2006
International Women's Film Festival Dortmund | Cologne 2006
Women Make Waves Film Festival 2006
[ Contact (International) ]
For further contact details, please contact UNIJAPAN -> [ Contact ]