Korogare! Tamako
princess in an iron helmet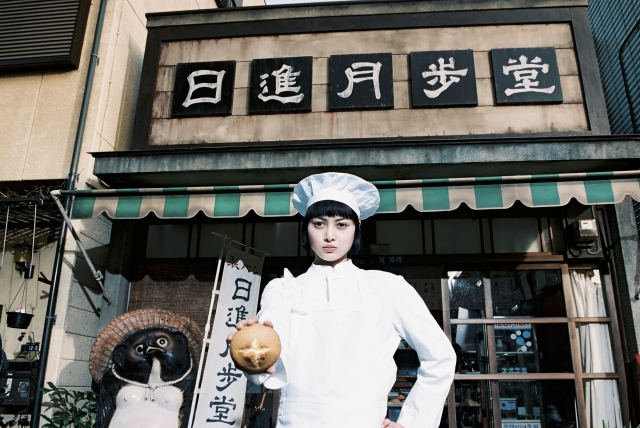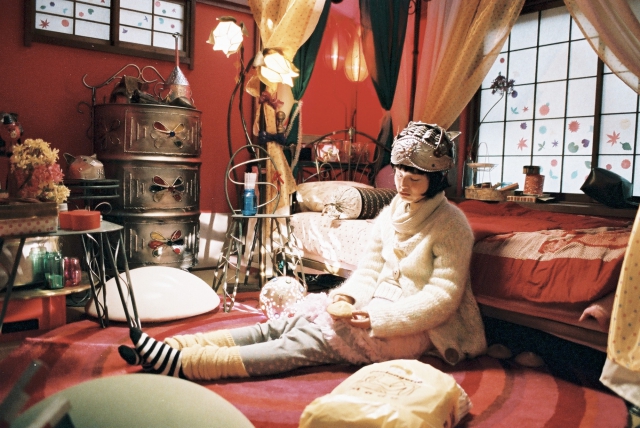 Release Date

February, 4th, 2006
Running Time

103 min
Genre
Color

Color
Screening Format

35mm
[ Directed by ]
[ Produced by ]
[ Cast ]
[ Staff ]
[ Production Company ]
A ""Princess in an Iron Helmet"" Production Committee
[ Story ]
A heart-warming comedy that nostalgically portrays the main character who had been withdrawn into her own small world, but comes out of herself and matures into an adult.
24-year-old Tamako (Yamada Maiko), is happy as long as she has some sweet bread from Nisshingeppodo shop. She lives with her mother, Tatsuko (Kishimoto Kayoko), and her younger brother, Daisuke (Matsuzawa Suguru). Her father, Heikichi (Takenaka Naoto), left home while he was playing hide and seek with Tamako. She has become overly cautious since then, wearing an iron helmet, and staying within a 500 meter safety zone around her house. One day, Nisshingeppodo's owner (Mickey Curtis) collapses and the shop is closed. Tamako descends upon him in the hospital in search of her favorite sweet bread. The shop owner takes pity on her and tells her to visit his apprentice. Out of a desire to eat the same tasty sweet bread, Tamako ventures out of her 500 meter safety zone into the outside world.
The second feature film by Shindo Kaze, a grand daughter of director, Shindo Kaneto.
[ Contact (International) ]
Gold View Co., Ltd.
Grand Bateau M, 4-7-28-702 Shimosyakujii, Nerima-ku, Tokyo 177-0042
Rep: ISHIOKA Masato
Attn: JOO Kiyo
tel: +81 3 6326 2125
fax: +81 3 6327 6468
E-mail: kiyo@goldview.co.jp
http://www.goldview.co.jp