Gahda Palestine no Uta
GHADA Songs of Palestine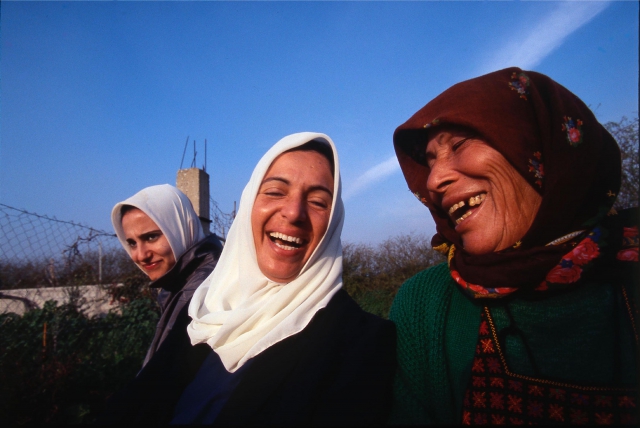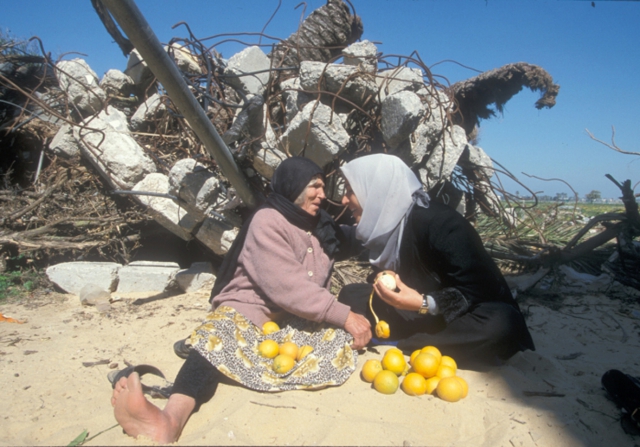 Release Date

May, 20th, 2006
Running Time

106 min
Genre
Color

Color
Screening Format

DVCAM
[ Directed by ]
[ Produced by ]
[ Staff ]
[ Production Company ]
Yasuoka Films
[ Story ]
Directed by Furui Mizue, who changed the course of her life from being an office worker to a journalist after suffering an intractable disease. Furui met Ghada in Palestine during the war, and interviewed her over 12 years to complete this film.
Ghada was born and raised in a refugee camp in Gaza. Ghada refuses to have a traditional wedding where the bride shows the proof of virginity to the relatives. In conflict with her custom-fixated family, Ghada sets off on her honeymoon without a wedding ceremony. Her first child is born in 1996, and gradually, Ghada becomes aware of a new way of life as a woman.
The second resistance movement starts in Palestine in 2000. The death of a relative's boy sways her feelings as a mother, and her identity as a Palestinian is awoken. Stories and songs which her grandmother told her in her youth come back to her mind, and Ghada starts listening to the stories from elderly women about the time when they were chased away from their homeland in 1948.
Through Ghada's way of life, the film sheds light on the age-old custom that still remains in this feudalistic, male-dominated society, as well as portraying a maturing woman who strives to link Palestinian roots for the new generations.
[ Official Site ]
[ Film Festivals, Awards ]
Pusan International Film Festival 2005
Hong Kong International Film Festival 2006
Fajr International Film Festival 2006
[ Contact (International) ]
GETA FILMS / Green Light LLC.
6F, 2-22-7 Shibuya, Shibuya-ku, Tokyo 150-0002
Attn: MASUOKA Ryohei
tel: +81 3 5464 1590
fax: +81 3 6427 2366
E-mail: masuoka@glllc.jp
http://getafilms.com