Eiga YO-KAI WATCH Enma daio to itsutsu no monogatari da nyan
YO-KAI WATCH 2: Five Tales from Beyond... Meow!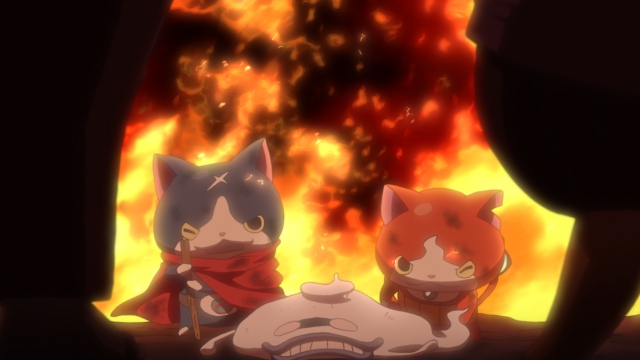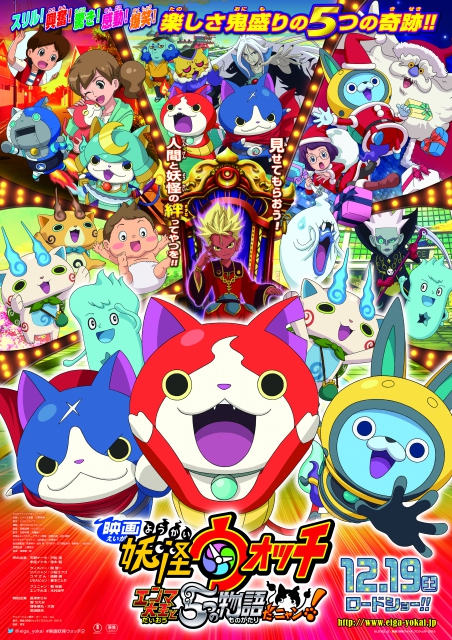 Release Date

December, 19th, 2015
Running Time

100 min
Genre
Color

Color
Screening Format

DCP
[ Directed by ]
[ Produced by ]
[ Cast ]
[ Staff ]
[ Production Company ]
LMYWP2015
[ Distributor (Japan) ]
TOHO
[ Production Studio ]
OLM
[ Story ]
This is the second theatrical anime of "YO-KAI WATCH," the game which has expanded to a variety of other media. The film depicts the interaction between a regular boy Amano Keita, who acquires a mysterious timepiece known as "YO-KAI WATCH," and countless unique "Yo-kai." Five tales comprise the film. In one, Keita (voice: Tomatsu Haruka) turns into a Yokai (Keita Becomes a Yo-kai ) and in another, Jibanyan (voice:Kozakura Etsuko) travels through time to 2023 and tries to help former owner Emi with Bushinyan and Robonyan F (Jibanyan's Grand Plan).
[ Official Site ]
[ Contact (International) ]
LMYWP2015
1-8-1 Higashi-Shimbashi, Minato-ku, Tokyo 105-7001
E-mail: https://www.eiga-yokai.jp/contact
http://youkai-world.com