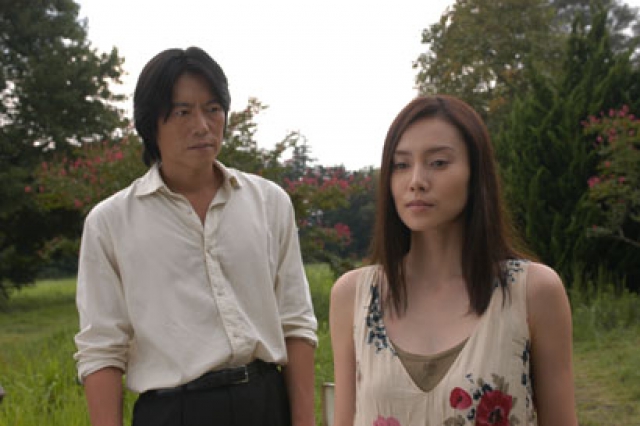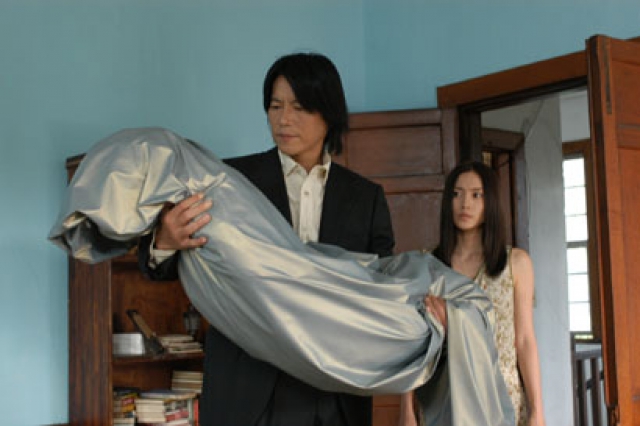 Release Date

September, 9th, 2006
Running Time

115 min
Color

Color
Screening Format

35mm
[ Directed by ]
[ Produced by ]
[ Cast ]
[ Staff ]
[ Production Company ]
NTV, Mirovision, S・D・P
[ Story ]
Directed by Kurosawa Kiyoshi of Cure and Pulse (Kairo). This is his first feature film in three years.
A female writer, Reiko (Nakatani Miki), is in a slump. On the advice of the editor, Kijima (Nishijima Hidetoshi), Reiko moves into a western-style house surrounded by forests and swamp. On the other side is an almost derelict building. As if possessed, Reiko wanders into the building, and comes across an archaeologist, Yoshioka Makoto (Toyokawa Etsushi). He has been keeping, without permission from the University, the corpse of a woman who fell into the swamp 1,000 years ago and was mummified by the constituents of the mud. When he is suspected by the University, he asks Reiko to keep the mummy for him.
One day, Reiko is attacked by Kijima. Prior to Reiko, Kijima had another woman live in the western-style house, then attacked and killed her. Reiko starts seeing the spirit of the woman.
As reality and delusion intersect one other, various incidents, woven by the mysteries of the mummy, taunt the characters. In this tangled world, love is born between Yoshioka and Reiko. However, a pulley suddenly starts to turn and Yoshioka is dragged into the swamp.
[ Premiere ]
World Premiere: Pusan International Film Festival 2005
[ Film Festivals, Awards ]
Pusan International Film Festival 2005
[ Contact (International) ]
For further contact details, please contact UNIJAPAN -> [ Contact ]