Haze
HAZE, the original long version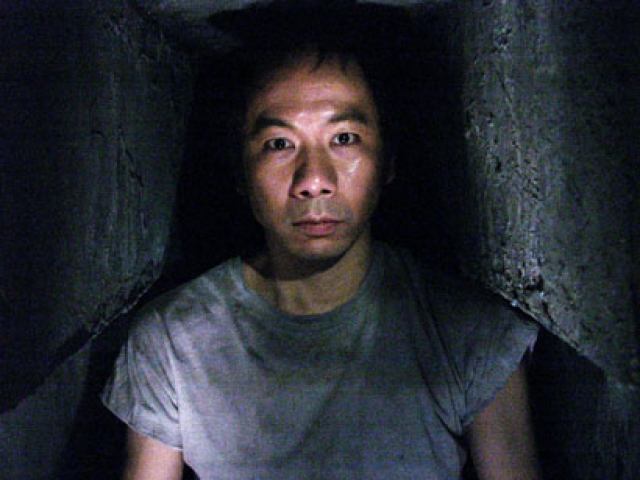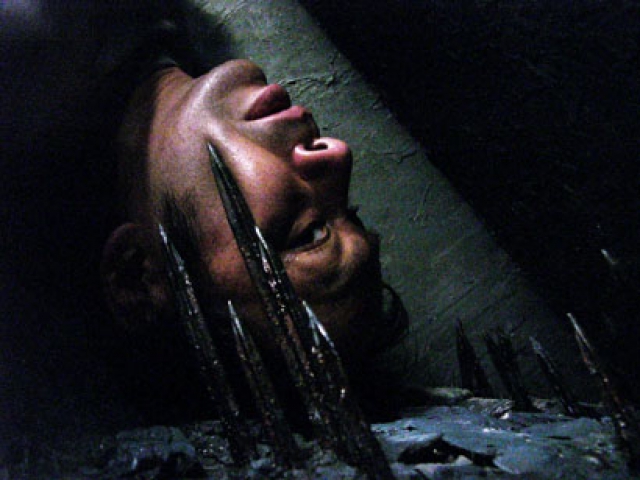 Release Date

March, 4th, 2006
Running Time

49 min
Genre
Color

Color
Screening Format

Digital Betacam
[ Directed by ]
[ Produced by ]
[ Cast ]
[ Staff ]
[ Production Company ]
KAIJYU THEATER
[ Story ]
A Man (Tsukamoto Shinya) awakens and finds himself confined in a small space with concrete walls. There is a stab wound on his abdomen. Without understanding the situation, the Man attempts to escape. He is faced with an extremely cramped room where he cannot even move unless he holds a pipe on the wall in his mouth; a concrete, s-shaped curve with just enough space for his body; a room where he is repeatedly hit by a hammer, etc. As the Man endlessly wanders, a Woman (Fujii Kahori) appears, who is also confined in a similar way. The Man, together with the Woman, goes through a room scattered with pieces of meat, but they get separated while being chased by someone. The Man finally arrives in a brightly lit room on his own to find the blood-covered body of the Woman on the floor.
Directed by Tsukamoto Shinya, who continues to film with the themes of "cities" and "flesh", including Tetsuo, the Iron Man (Tetsuo) and A Snake of June (Rokugatsu no Hebi). Direction, screenplay, cinematography, art direction, editing, and lead acting are all performed by Tsukamoto Shinya himself.
The film had its world premiere screening in the competition section of the Locarno International Film Festival 2005.
[ Premiere ]
World Premiere: International Film Festival Locarno 2005
[ Film Festivals, Awards ]
International Film Festival Locarno 2005
[ Contact (International) ]
Nikkatsu Corporation
International Sales
3-28-12 Hongo, Bunkyo-ku, Tokyo 113-0033
Attn: KAWAI Emico, FURUKAWA Mami, KATO Taku, SUNG Tzwei
tel: +81 3 5689 1014
fax: +81 3 5689 1044
E-mail: international@nikkatsu.co.jp
https://intl.nikkatsu.com