Mogari no Mori
THE MOURNING FOREST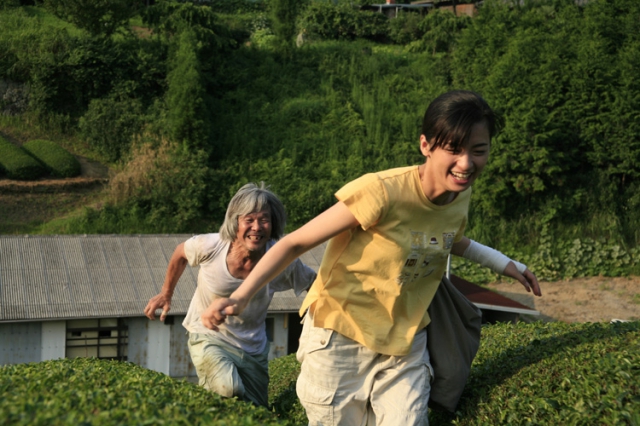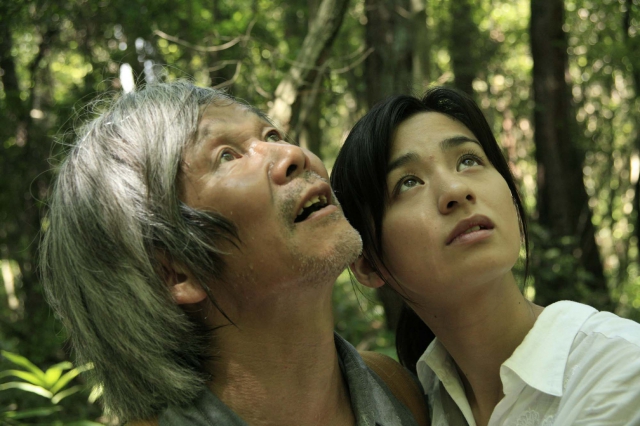 Release Date

June, 23rd, 2007
Running Time

97 min
Color

Color
Screening Format

35mm
Sound Processing

Dolby SR
[ Directed by ]
[ Produced by ]
[ Cast ]
[ Staff ]
[ Production Company ]
Kumie, Celluloid Dreams, Visual Arts College Osaka
[ Story ]
There was a care home in the mountains where people with dementia lived in a community. Shigeki (Uda Shigeki) was leading a quiet life with fond memories of his late wife. Nobody could enter Shigeki's world which was for him and his wife alone. Machiko (Ono Machiko), a new carer who came to the home, was also living a life with her heart closed. The loss of her child forced her to be separated from her husband.
One day, Machiko takes Shigeki out to visit the grave of his wife, but on the way, a wheel of her car comes off the road. Despite Machiko's plea, Shigeki gets out of the car and goes off into the forest on his own. The two are lost deep in a forest and encounter various incidents which seem like baptism in the forest. They finally reach the grave the following morning, and their thoughts go out to the valued persons who are no longer with them.
Mogari refers to the period or the place to mourn the death of a respected person and honor their memory. Directed by Kawase Naomi of Suzaku (Moe no Suzaku). She won the Grand Prix at the Cannes International Film Festival in 2007.
[ Official Site ]
[ Premiere ]
World Premiere: Cannes International Film Festival 2007
[ Film Festivals, Awards ]
Cannes International Film Festival 2007 Grand prix
[ Contact (International) ]
Kumie Inc.
2F, 45 Takamacho, Nara-shi, Nara 630-8241
tel: +81 742 27 2216
fax: +81 742 26 1830
E-mail: info@kumie.jp
http://www.kawasenaomi.com