Onryo o agero tako! Nani utattennoka zenzen wakannendayo!!
LOUDER! Can't Hear What You're Singin' Wimp!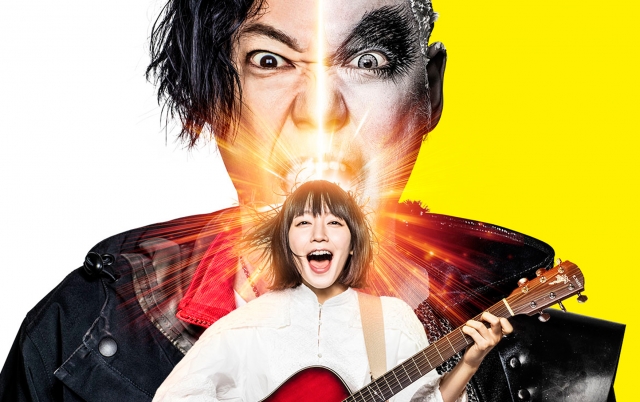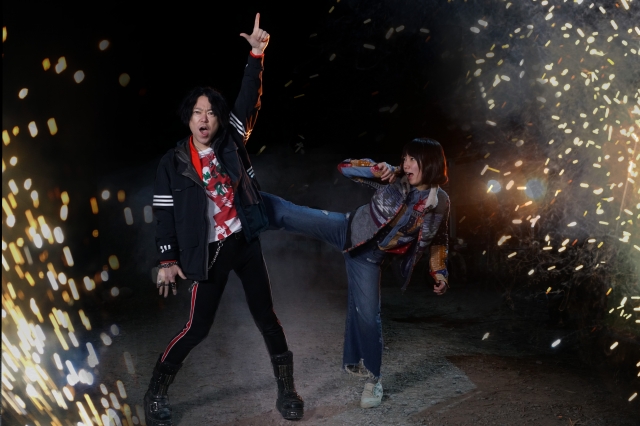 Release Date

October, 12th, 2018
Running Time

107 min
Color

Color
Screening Format

DCP
Screening Format with Subtitles

English (DCP, Blu-ray)
[ Directed by ]
[ Produced by ]
[ Cast ]
[ Staff ]
[ Production Company ]
"LOUDER! Can't Hear What You're Singin', Wimp!" Film Partners
[ Distributor (Japan) ]
Asmik Ace
[ Production Studio ]
Pipeline
[ Story ]
A high-energy rock comedy written and directed by Miki Satoshi of It's Me, It's Me and Instant Swamp depicting the meeting between and phenomenon of two troubled musicians played by Abe Sadawo and Yoshioka Riho.
Charismatic rock star Sin (Abe) has a thundering voice, but side effects from years of taking a performance-enhancing substance for his voice (a.k.a vocal cord doping) seem to be taking their toll. One day, he chances upon Fuka (Yoshioka), a street musician with a hardly audible singing voice.
[ Official Site ]
[ Contact (International) ]
Asmik Ace, Inc.
1-8-1 Marunouchi, Chiyoda-ku, Tokyo 100-0005
Rep: MUTAGUCHI Shinichiro
Attn: KATO Mai, AKASAKI Kaoru, MISHINA Marie
E-mail: https://www.asmik-ace.co.jp/contact
http://www.asmik-ace.co.jp