Gekijoban Nanatsu no taizai Tenku no torawarebito
The Seven Deadly Sins: Prisoners of the Sky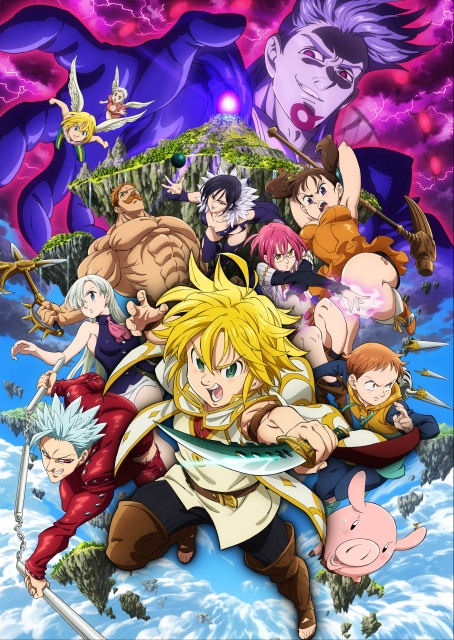 Release Date

August, 18th, 2018
Running Time

99 min
Genre
Color

Color
Screening Format

-
[ Directed by ]
[ Cast ]
[ Staff ]
[ Production Company ]
The Seven Deadly Sins the Movie Project.
[ Distributor (Japan) ]
TOEI
[ Production Studio ]
A-1Pictures
[ Story ]
The theatrical adaptation of the still ongoing TV anime series based on the popular comic. The completely original story was written by the comic's author, Suzuki Nakaba.
In a world where the Fairy Clan, Goddesses, and Demon Clan co-exist, the Kingdom of Liones was on the verge of destruction at the hands of the Demon Clan until it was saved by the legendary knights, The Seven Deadly Sins and a single princess. The leader of the knights, Meliodas (voice: Kaji Yuki) is transported to the Sky Palace in the sky world under unexpected circumstances and clashes with the Six Black Knights of the Demon Clan led by Bellion (voice: Morikawa Toshiyuki).
[ Official Site ]
https://www.7-taizai-movie.net
[ Contact (International) ]
KODANSHA LTD.
Rights/Media Business Division
2-12-21 Otowa, Bunkyo-ku, Tokyo 112-8001
tel: +81 3 5395 3576
fax: +81 3 5395 7058
E-mail: foreignrights@kodansha.co.jp