Kaiju no kodomo
Children of the Sea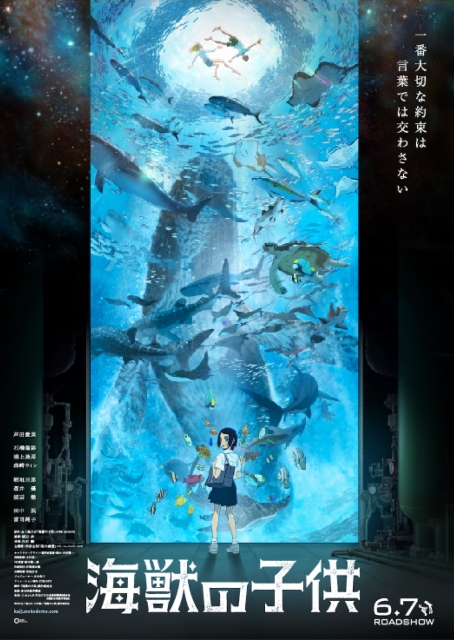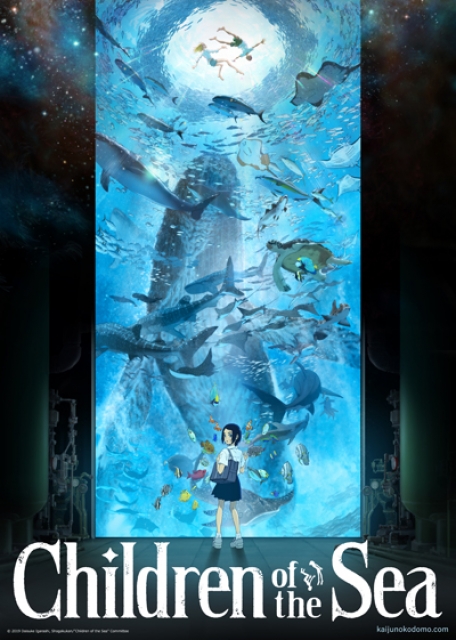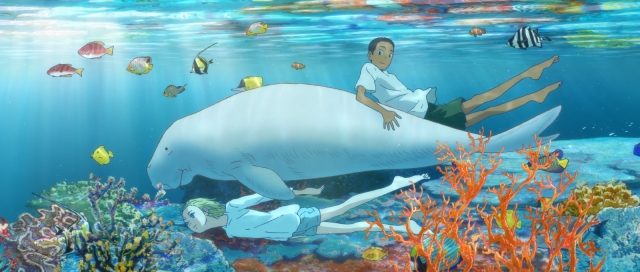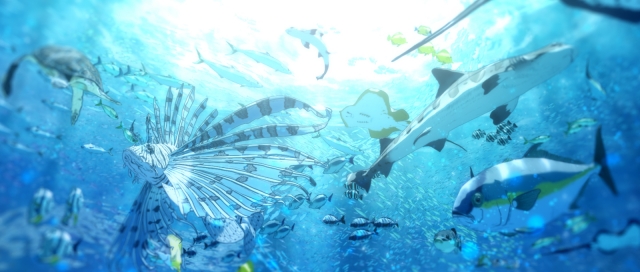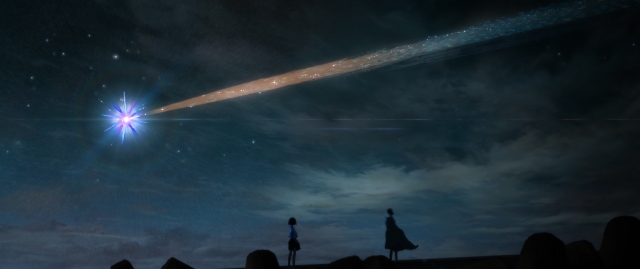 Release Date

June, 7th, 2019
Running Time

111 min
Genre
Color

-
Screening Format

-
[ Directed by ]
[ Produced by ]
[ Cast ]
[ Staff ]
[ Production Company ]
"Children of the Sea" Committee
[ Distributor (Japan) ]
TOHO Visual Entertainment
[ Production Studio ]
STUDIO4℃
[ Story ]
The first day of summer vacation for 14 years old Ruka takes an abrupt turn when her coach prohibits her from participating in her handball team practices because she wouldn't apologize to her teammate.
While feeling lost and frustrated with a long summer ahead of her, Ruka meets two mysterious boys. Umi and Sora. People say they were raised by the sea mammals.
Shinning comets, "Song " of the whales. Boys swimming undersea as if they were flying in the sky... Led by the wonder surrounding the two boys, Ruka opens up her heart and soul.
One day Sora entrusts Ruka with a mysterious piece of meteor. "I've decided to have you hold onto it. If you end up needing that meteor for Umi, give it to him." Then he disappears into the ocean.
Umi and Ruka, both hurt by Sora's disappearance, return to the sea as if to respond to the call of the meteor.
Is the ocean the Universe? Are stars twinkles of lives? And what will Ruka witness?
[ Official Site ]
[ Film Festivals, Awards ]
2019 Annecy International Animation Film Festival, Contrechamp
[ Contact (International) ]
Beyond C.
Attn: INOGUCHI Ayumi
tel: +81 0 422 50 4044
fax: +81 0 422 50 4048
E-mail: inoguchi@studio4c.co.jp
http://www.studio4c.co.jp/english