Onna no kigen no naoshi kata
Handling Method for Grumpy Woman (working title)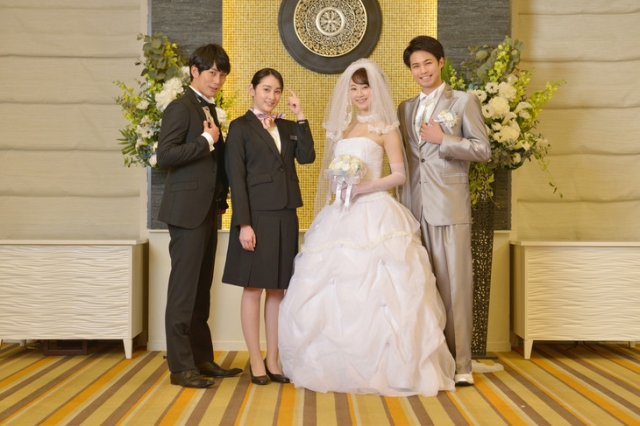 Release Date

June, 15th, 2019
Running Time

107 min
Color

Color
Screening Format

-
[ Directed by ]
[ Produced by ]
[ Cast ]
[ Staff ]
[ Production Company ]
[ Story ]
Why are you so grumpy..?
Ai is a university student studying Artificial Intelligence. She is working on her paper which theme is how to make up the grumpy mood for a woman with understanding the differences of the brains between men and women. For the research, she starts working at a wedding hall where there are full of problems between men and women.
There is a deep gap between men and women that make it difficult to understand each other, but if they understand these differences, they can be happy! This combination of Brain Science + Weddings (!?) brings to life an unlikely heartfelt comedy!
[ Contact (International) ]
Free Stone Productions Co., Ltd.
International Sales
#214, The Share, 3-25-18 Jingumae, Shibuya-ku, Tokyo 150-0001
Rep: TAKAMATSU Miyuki
Attn: NAGATA Fumiko, NAKAMURA Momoko, MURAKAMI Shizuka
tel: +81 80 9467 0401
fax: +81 3 6800 3106
E-mail: fsp-sales@freestone.jp
http://freestone.jp