Kiokuya
KIOKUYA (Original Japanese title)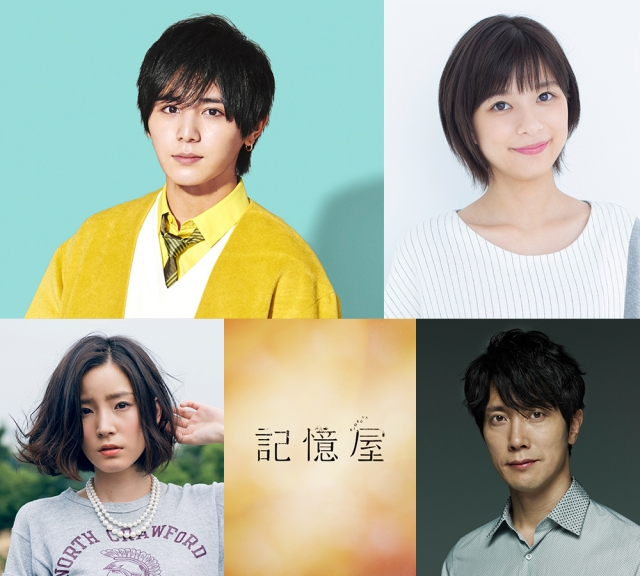 Release Date

2020
Running Time

TBD
Color

Color
Screening Format

-
[ Directed by ]
[ Produced by ]
[ Cast ]
[ Staff ]
[ Production Company ]
[ Distributor (Japan) ]
SHOCHIKU
[ Story ]
University student Ryoichi's happy life is shattered when his older girlfriend Kyoko stops taking his calls the day after he proposes marriage to her. He sees her several days later, but to his dismay, she has no recollection at all of who he is. Ryoichi is incredulous, but then hears of an urban legend about a "Memory Eraser", and decides to seek help from Takahara, an alumnus who is now a famous attorney.
Together, they explore the reason why Kyoko has lost her memory. Ryoichi's childhood friend Maki and Takahara's assistant Nanami help the investigation. Soon, they find themselves encroaching on sensitive territory: people's memories and even deeper, closely guarded emotions.
At the end of their pursuit lies a truth that will change their lives forever...
[ Official Site ]
[ Contact (International) ]
SHOCHIKU CO., LTD.
13F, Togeki Bldg., 4-1-1 Tsukiji, Chuo-ku, Tokyo 104-8422
Attn: SATO Kiwamu
tel: +81-3-5550-1623
fax: +81-3-5550-1654
E-mail: ibd@shochiku.co.jp
http://www.shochikufilms.com