Yes ka no ka hanbun ka
Yes, No, or Maybe Half?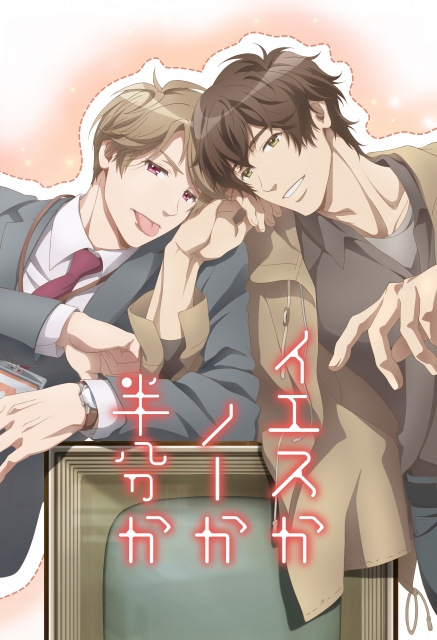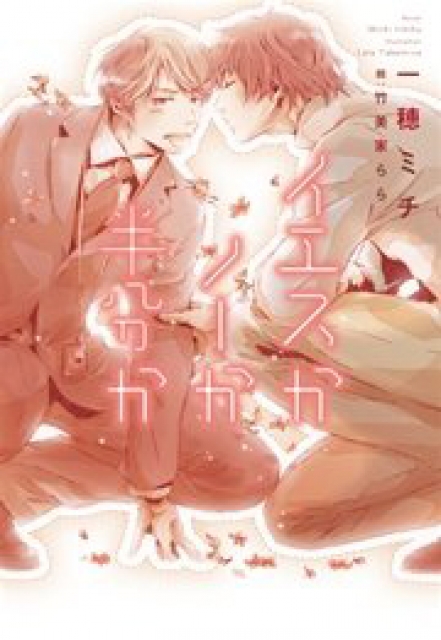 Release Date

December, 11th, 2020
Running Time

TBD
Color

Color
Screening Format

-
[ Directed by ]
[ Cast ]
[ Staff ]
[ Production Company ]
[ Production Studio ]
Lesprit
[ Story ]
Ichiho Michi's identically titled "boys love" novel is the basis for this anime love story. The adaptation is written and directed by Takata Masahiro who worked on Tobidasu Ehon 3D.
Young reporter Kunieda Kei (voice: Abe Atsushi) has vastly different personalities publicly and privately. Then Kei has a reunion with filmmaker Tsuduki Ushio (voice: Kawahara Yoshihisa). Dressed in a worn out sweatshirt and wearing a mask, Kei is not recognized by Ushio. On the spur of the moment, Kei introduces himself as "Owari" and helps out with Ushio's work. Then he starts enjoying the time with Ushio around whom he can be himself.
[ Official Site ]
[ Contact (International) ]
MyTheaterD.D., inc.
7F, MG Shirokanedai Bldg., 5-12-7 Shirokanedai, Minato-ku, Tokyo 108-0071
Attn: HAYASHI Natsumi
tel: +81 3 6681 1074
fax: +81 3 6681 1401
E-mail: hayashi@mytheaterdd.com
http://www.mytheaterdd.com