Hyakunichi ikita wani
100 Nichikan Ikita Wani (TBD)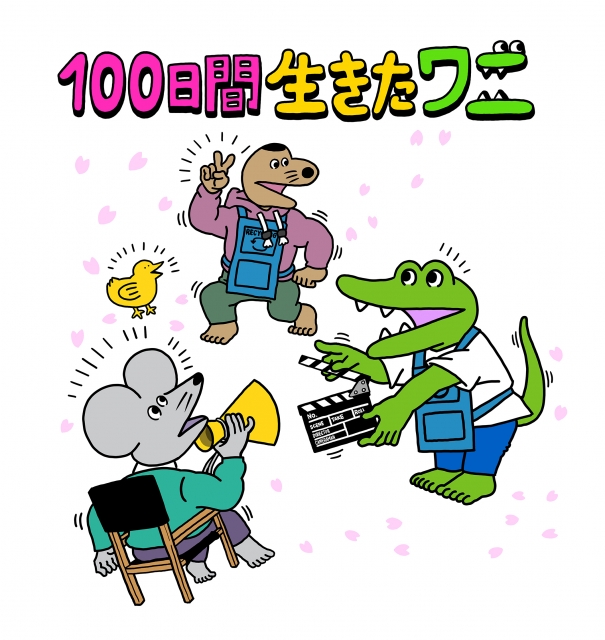 Release Date

July, 9th, 2021
Running Time

63 min
Color

Color
Screening Format

DCP
[ Directed by ]
[ Produced by ]
[ Cast ]
[ Staff ]
[ Story ]
In March, when the cherry blossoms are in full bloom, a crocodile, Wani, is nowhere to be found at the cherry blossom viewing that everyone had promised to attend. On the way to pick him up on a motorcycle, his best friend, Nezumi sends a photo of the cherry blossoms in full bloom to his friends, but Wani's phone is lying on the road with its screen cracked.
100 days before that day - Wani visits Nezumi in the hospital and makes him laugh with his favorite one-liner. Wani answers a phone call with his mother who sends him oranges every year. There is a memorable love affair with Senpai at his part-time job. Him Going to ramen restaurant with friends... His favorite video games, basketball, movies... Wani's ordinary life is just like anyone else.
100 days after that day - The cherry blossom trees grow green, and the petals that are falling have turned to rain. Each of the friends can't face their memories of their beloved Wani, and they had lost touch with each other.

Everyday life is changed, but everyday life continues. This is a story that could happen to anyone.
[ Official Site ]
[ Contact (International) ]
TOHO CO., LTD.
International Business Department
1-2-2 Yurakucho, Chiyoda-ku, Tokyo 100-8415
Attn: HARAGUCHI Emi
tel: +81 3 3591 3530
fax: +81 3 3591 6610
E-mail: tohointl@toho.co.jp
http://www.toho.co.jp