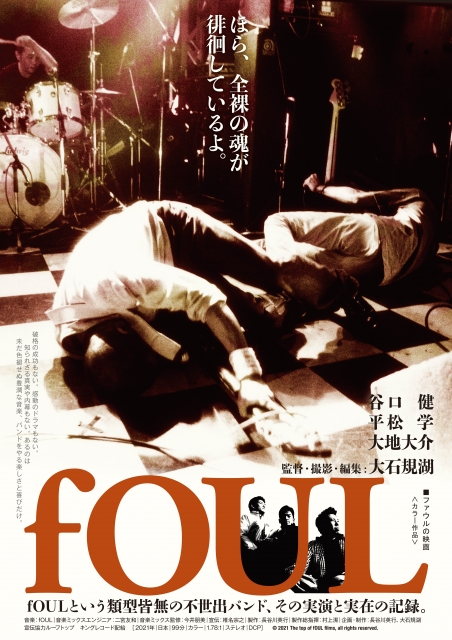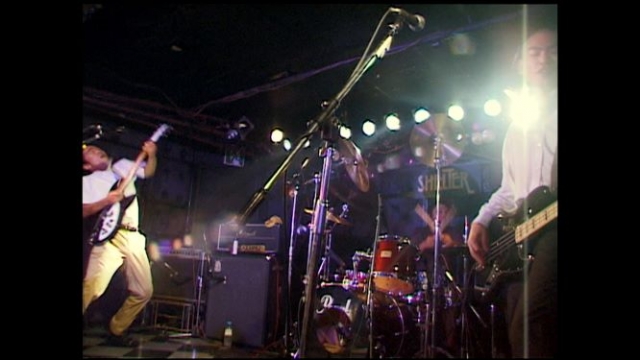 Release Date

September, 24th, 2021
Running Time

99 min
Genre
Color

Color
Screening Format

DCP
[ Directed by ]
[ Cast ]
[ Staff ]
[ Story ]
Burning guitar, rousing bass and fierce drums...
A band called fOUL, which has a sound and appearance that cannot be found anywhere. This is the documentary of the band and their performances.

A documentary of the band called "fOUL", which has a unique musicianship and has had a great influence on the Japanese underground scene. In 1994, fOUL was formed by former members of the band "BEYONDS", Ken Taniguchi (Vo./G.) and Daisuke Daichi (D.), and Manabu Hiramatsu (B.) from Sapporo hardcore scene. The band attracted attention for its unique musicality that fuses American hardcore / punk with Japanese melody and vocabulary, which made it's music very strange and bizarre but one and only, may be described as Japanese Minutemen. They continued energetic activities such as live gigs with bands like "eastern youth" and "bloodthirsty butchers", organized live series called "Sajo no Rokaku" which counted total of 34 times, and overseas recordings with acclaimed producer Joe Chiccarelli, who has worked with Elton John, U2, Morrissey etc. However, in 2005, they suddenly declared "fOUL's break" and suspended their activities until now. Focusing on archived materials excavated from various places, the documentary is simply and dynamically composed by editing without relying on words or information, and is summarized as a movie to experience their live performance.
[ Official Site ]
[ Contact (International) ]
KING RECORD CO., LTD.
Visual Contents Production Division
1-2-3 Otowa, Bunkyo-ku, Tokyo 112-0013
Attn: UCHIDA Akiko
tel: +81 3 3945 2181
fax: +81 3 3945 2714
E-mail: akiko-uchida@kingrecords.co.jp
http://www.kingrecords.co.jp