Futari no sekai
The World For The Two of Us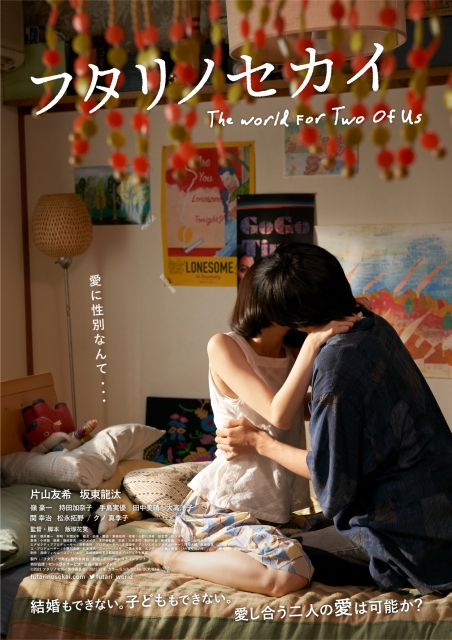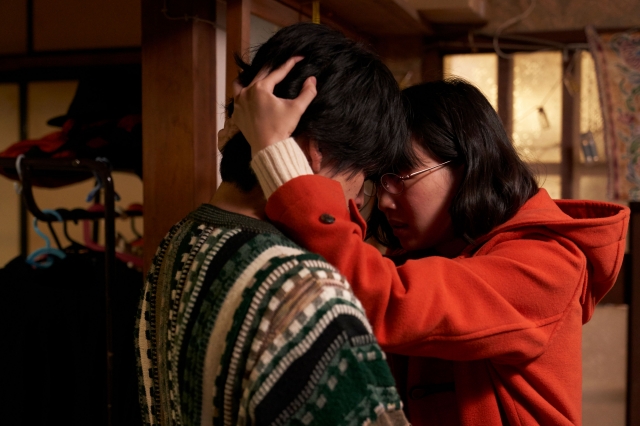 Release Date

January, 14th, 2022
Running Time

83 min
Color

Color
Screening Format

-
[ Directed by ]
[ Produced by ]
[ Cast ]
[ Staff ]
[ Story ]
One day, Yui Konno, who works at a nursery school, and Shinya Kobori, who runs a lunch box shop, fell in love. They started dating and promised to get married in the future. However, Shinya had a secret he couldn't tell her. He was a transgender (used to live as a woman). One day Yui found out the reason of his attitude. They cannot officially marry or have own children. Yui, who loves children and dreams of having a family, wondered if she should stay with Shinya or not. However, the two had de facto marriage and started living together.
A few years later, Yui was unable to give up her dream of having a child. She started to have doubts about her life with Shinya, and Shinya realized about her anxiety and he decided to leave her.
Yui, who had always dreamed of becoming a mother, tries to get pregnant with her new partner, while Shinya lives a quiet life with his gay friend. Both felt that their daily lives are lacking in some way.
In the end, Yui failed to get pregnant. While Yui is getting frustrated with her husband's life, her heart raced when she met Shinya again. He also couldn't forget about her. They decided to get back together. Then they asked a gay friend to donate his sperm, and Yui tried to get pregnant again.
However, it did not go well. But still they really wanted their own child, so they made a decision that Shinya gives birth instead of Yui.
[ Official Site ]
[ Contact (International) ]
Nikkatsu Corporation
International Sales
3-28-12 Hongo, Bunkyo-ku, Tokyo 113-0033
Attn: KAWAI Emico, FURUKAWA Mami, KATO Taku, SUNG Tzwei
tel: +81 3 5689 1014
fax: +81 3 5689 1044
E-mail: international@nikkatsu.co.jp
https://intl.nikkatsu.com