Sekai wa bokura ni kizukanai
Angry Son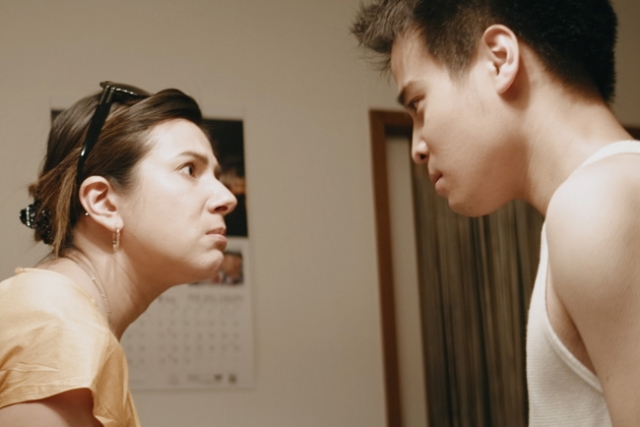 Release Date

2023
Running Time

112 min
Color

Color
Screening Format

-
[ Directed by ]
[ Cast ]
[ Story ]
Jungo, a high school student living in Ota City, Gunma Prefecture, has a Filipino mother who works at a Filipino pub. He has never heard anything about his father from his mother, and the only connection he has with his father is the monthly child-support payments he receives from his mother.
Jungo has a boyfriend, Yusuke, but even though Yusuke wants to form a partnership with Jungo, Jungo's background makes it difficult for him to make a decision.
One day, his mother, Reina, brings her boyfriend home, saying she wants to remarry. Jungo, who does not want to live with a stranger, decides to look for his real father...
[ Contact (International) ]
GETA FILMS / Green Light LLC.
6F, 2-22-7 Shibuya, Shibuya-ku, Tokyo 150-0002
Attn: MASUOKA Ryohei
tel: +81 3 5464 1590
fax: +81 3 6427 2366
E-mail: masuoka@glllc.jp
http://getafilms.com