Kodomo kaigi
Kids Konference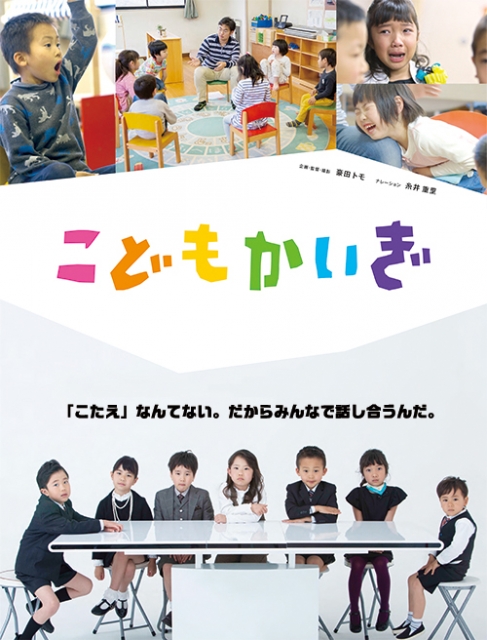 Release Date

July, 22nd, 2022
Running Time

88 min
Genre
Color

Color
Screening Format

-
[ Directed by ]
[ Staff ]
[ Story ]
Hilarious but profound documentary, filmed at a nursery school where children enjoy "conferences" throughout a year.
"Why were you born?"
"How can we avoid fighting?"
"Who made the universe?"
The strange ideas and straightforward words that the children unfold make us laugh and sometimes surprise.
Their discussion may give us full of hints for thinking about "how we live in the world without answers."
[ Official Site ]
https://www.umareru.jp/kodomokaigi/
[ Contact (International) ]
AMUSEMENT MEDIA ACADEMY CO.,LTD. AMG ENTERTAINMENT
7F, Ebisu N Bldg., 3-22-20 Higashi, Shibuya-ku, Tokyo 150-0011
Attn: HAYASHI Nobuhito
tel: +81 3 3400 0401
fax: +81 3 3400 0402
E-mail: n-hayashi@amg-e.co.jp
http://www.amg-e.co.jp