After School
After School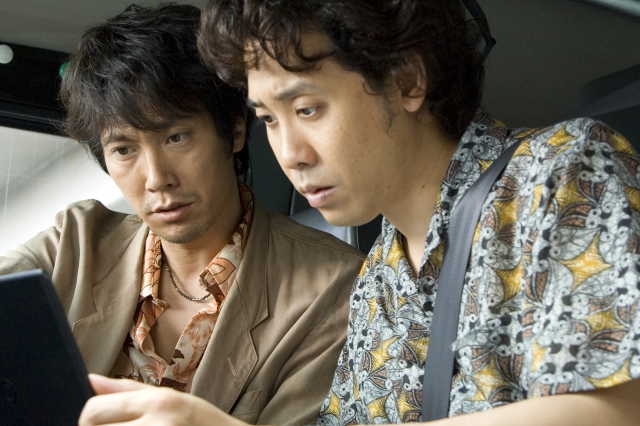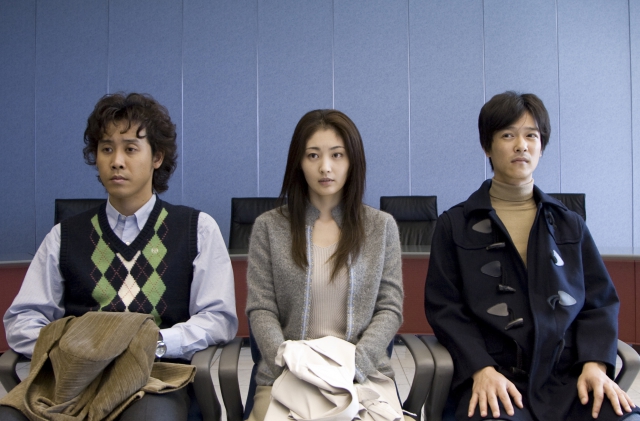 Release Date

May, 24th, 2008
Running Time

102 min
Color

Color
Screening Format

35mm
Screen Size

American Vista (1:1.85)
Sound Processing

Dolby Digital
[ Directed by ]
[ Produced by ]
[ Cast ]
[ Staff ]
[ Production Company ]
After School Production Committee
[ Story ]
Directed by Uchida Kenji, who won four prizes at the 2005 Cannes International Film Festival Critics Week for his A Stranger of Mine. The story centers on three former classmates who have now gone out into the world following separate paths. Their "after school" in their adulthood stirred up by their sensitive relationships are portrayed with well thought out script and a framework with plenty of twists.
Jinno (Oizumi Yo) is a teacher at his old junior high school. One day a detective (Sasaki Kuranosuke), who claims to be his former classmate, comes to see him, and Jinno is reluctantly drawn into the search for Kimura (Sakai Masato), another of his former classmates. It becomes clear that the detective's client, the president of the company Kimura
works for, is connected to a yakuza, and that Kimura is somehow connected with Ayumi, who has gone missing from a high-class club run by the yakuza. The detective then realizes that Jinno and Kimura are in fact together in this case and that they are cooperating with the police to capture the person behind the yakuza, but by then he is caught by the police. Under the protection of the police, Kimura manages to lure the president out. Kimura's mission is then completed and he is asked to protect Ayumi, but the person Ayumi really loves turns out to be Jinno.
[ Official Site ]
[ Contact (International) ]
TBS (Tokyo Broadcasting System Television, Inc.)
International Distribution Department, Media Business Division
17F, 5-3-6 Akasaka, Minato-ku, Tokyo 107-8006
Attn: International Movie Sales
tel: +81 3 5571 3085
fax: +81 3 3505 1584
http://www.tbscontents.com