Meitantei Conan : Senritsu no gakufu (full score)
Detective Conan: Full Score of Fear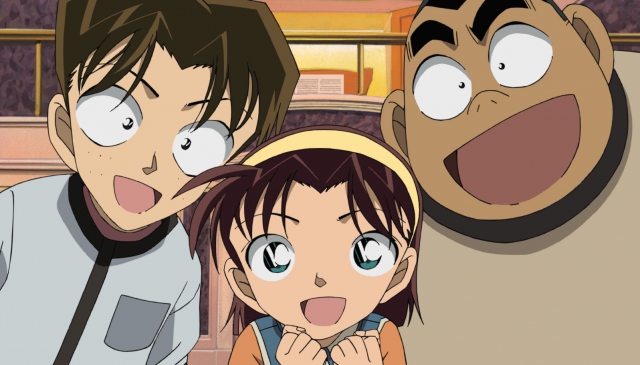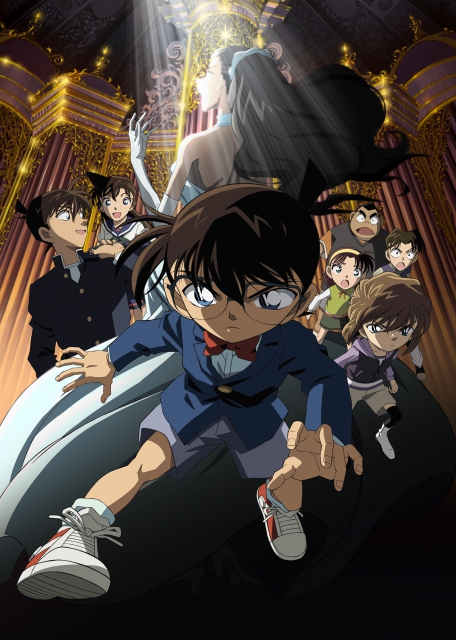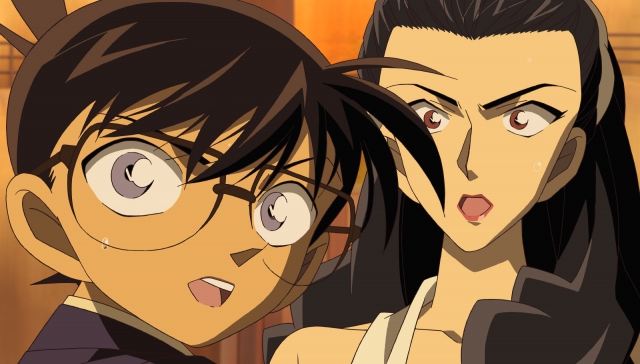 Release Date

April, 19th, 2008
Running Time

115 min
Genre
Color

Color
Screening Format

35mm
Screen Size

HD (16:9)
Sound Processing

Dolby Digital Surround EX
[ Directed by ]
[ Produced by ]
[ Cast ]
[ Staff ]
[ Production Company ]
Detective CONAN Production Committee
[ Production Studio ]
TMS ENTERTAINMENT, LTD.
[ Story ]
Aoyama Gosho's manga, Detective Conan, has been immensely popular since its serialization began in 1994. It has enjoyed tremendous worldwide success having been adapted to both animation as well as live-action TV drama garnering high international recognition and acclaim. This is the 12th in a series of animated feature films.
A bombing incident occurs, involving students at the music academy established by the globally acclaimed pianist Domoto Kazuki. This unfortunate incident further develops into an even more complex serial murder case. Through Sonoko's connection, Detective Conan, who has an adult's brain in a child's body, is invited to a memorial concert to celebrate the completion of the Domoto Music Hall. This is where Akiba Reiko, a virtuoso soprano singer with a perfect pitch will be performing. Reiko just happens to be Conan's alma mater, and someone is attempting to harm her. Despite a series of suspicious incidents, Reiko refuses to withdraw from performing at the concert. During the rehearsal, Reiko notices that the pipe organ does not sound right. On the day of the concert, Reiko and Conan are brutally attacked by someone. The concert begins despite the absence of Reiko and then a series of explosions occur outside the hall. However, no one in the hall notices due to the hall's complete soundproofing. Conan manages to get into the hall, identifies the assailant and prevents a crisis.
[ Official Site ]
[ Contact (International) ]
TMS ENTERTAINMENT CO., LTD.
Overseas Licensing Department
3-31-1 Nakano, Nakano-ku, Tokyo 164-0001
tel: +81 3 6382 7039
fax: +81 3 5342 4827
E-mail: international@tms-e.co.jp
https://www.tms-e.co.jp/global/