Meitantei Conan: Shikkoku no chaser
DETECTIVE CONAN: THE RAVEN CHASER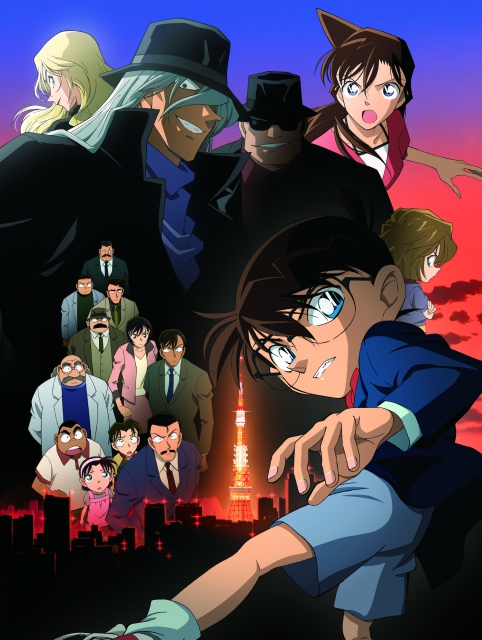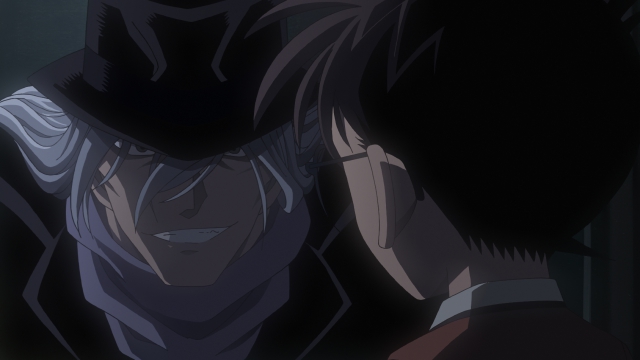 Release Date

April, 18th, 2009
Running Time

110 min
Genre
Color

Color
Screening Format

35mm
Screen Size

ワイド
Sound Processing

Dolby Digital
[ Directed by ]
[ Produced by ]
[ Cast ]
[ Staff ]
[ Production Company ]
TMS ENTERTAINMENT, LTD.
[ Distributor (Japan) ]
TOHO
[ Story ]
he 13th theatrical animated film based on the popular 'Detective Conan' manga and anime series by Aoyama Gosho. It grossed 3.49 billion yen in Japan, surpassing the 6th film in the series, Case Closed: The Phantom of Baker Street, to become the highest-grossing Conan film of all time.
Even though High-schoo; detective Kudo Shinichi was transformed into a child by the Black Organization, he has managed to solve a long succession of difficult crime cases as the grade-schooler Edogawa Conan (voiced by Takayama Minami). The serial murders of six people are discovered in the four prefectures of Tokyo, Kanagawa, Shizuoka, and Nagano. Mahjong tiles carved with letters of the alphabet have been left at each crime scene, leading the police to conclude there is a common perpetrator. While Conan uses his powers of deduction to help solve the cases, an agent of the Black Organization, Irish (voiced by Mikimoto Yuji) has infiltrated the police and figures out that Conan and Kudo Shinichi are the same person. Meanwhile, a seventh person is murdered, and Conan enlists the help of Hattori (voiced by Horikawa Ryo) to pursue the truth behind the crimes. The climactic scene in Tokyo Tower is a spectacle.
[ Official Site ]
[ Contact (International) ]
TMS ENTERTAINMENT CO., LTD.
Overseas Licensing Department
3-31-1 Nakano, Nakano-ku, Tokyo 164-0001
tel: +81 3 6382 7039
fax: +81 3 5342 4827
E-mail: international@tms-e.co.jp
https://www.tms-e.co.jp/global/