Meitantei Conan -Konpeki no Hitsugi (Jolly Roger)
DETECTIVE CONAN JOLLY ROGER IN THE DEEP AZURE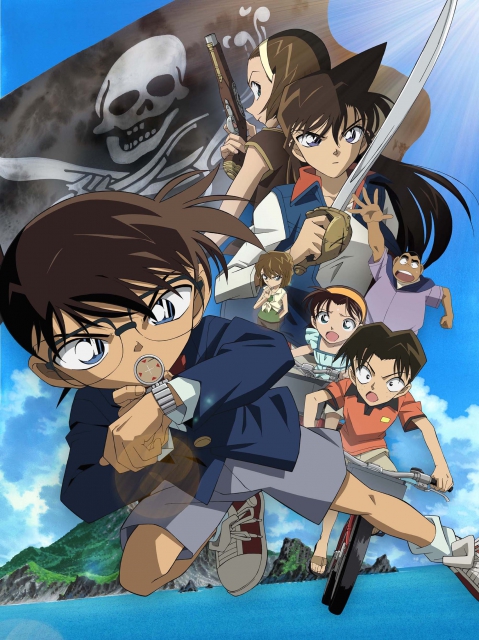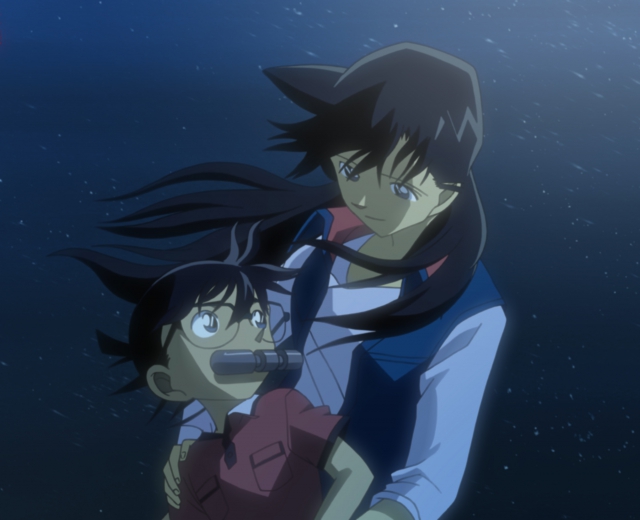 Release Date

April, 21st, 2007
Running Time

107 min
Genre
Color

Color
Screening Format

35mm
[ Directed by ]
[ Produced by ]
[ Cast ]
[ Staff ]
[ Production Company ]
SHOGAKUKAN, YTV, NTV, SHOGAKUKAN PRODUCTION, TOHO, TMS ENTERTAINMENT, LTD.
[ Story ]
On the island of "Komijima" in the Pacific Ocean, there is a legend of treasure left by two female pirates who existed three hundred years ago, and of an ancient remains, "Undersea Palace" resting at the bottom of the sea. Conan and his friends come to the island for their holidays, where they meet the treasure hunters. One of the treasure hunters, who went diving to search for the Undersea Palace, is attacked by sharks and dies. Conan senses something is not quite right, and begins his investigation.
Treasure hunters finally locate the Undersea Palace. In order to maneuver the traps at the Palace, they take Ran and others as hostage and set off to explore the Palace. A fierce battle unfolds between Conan and the treasure hunters in the Undersea Palace.
The "Detective Conan" series, based on works by Aoyama Gosho, is a popular series on "Shonen Sunday", a weekly comic magazine aimed at boys. Its animation version has been broadcast on TV for over 10 years since it started in 1996. This is the 11th theater version. Directed by Yamamoto Yasuichiro, who has been in charge of the theater version since the 8th film.
[ Official Site ]
http://www.tms-e.co.jp/index2.html
[ Contact (International) ]
TMS ENTERTAINMENT CO., LTD.
Overseas Licensing Department
3-31-1 Nakano, Nakano-ku, Tokyo 164-0001
tel: +81 3 6382 7039
fax: +81 3 5342 4827
E-mail: international@tms-e.co.jp
https://www.tms-e.co.jp/global/