Meitantei Konan Tantei-tachi no Requiem
Detective CONAN -The Private Eyes Requiem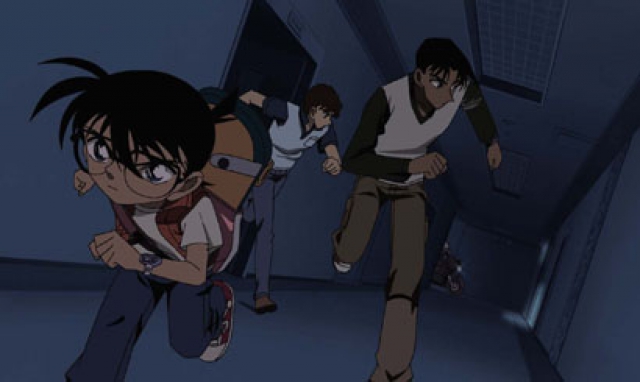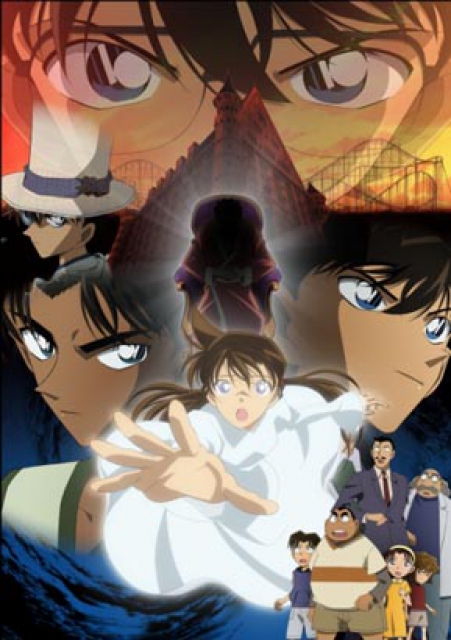 Release Date

April, 15th, 2006
Running Time

111 min
Genre
Color

Color
Screening Format

35mm
[ Directed by ]
[ Produced by ]
[ Cast ]
[ Staff ]
[ Production Company ]
SHOGAKUKAN, YTV, NTV, Sho-pro, TOHO, TMS ENTERTAINMENT, LTD.
[ Story ]
The 10th in the popular theatrical animation series about the activities of a detective who is a primary school pupil.
A detective, Mori Kogoro, Conan, and his friends come to Yokohama at the request of a mysterious man. It is a trap, however, and Kogoro's daughter, Ran, and Conan's classmates are caught as hostages. A 12-hour time limit is set. If the mystery is not solved within the time limit, explosives that are placed on Ran and Conan's friends will blow up.
Conan starts to investigate, which highlights the attack on a cash transporter 6 months ago. The pair of robbers had fallen out with each other, one of which, Nishio, was shot to death, and the other suspect, Ito, had a car accident in a tampered car. The secretary to the pair, Reiko, killed herself, but Ito later disappeared from the hospital.
It was all schemed up by Reiko who wants to grab all the money for herself. It was Reiko who killed Nishio, set up Ito as the guilty person, and pretended she had committed suicide.
The mystery man was Ito who has become disabled as a result of the car accident. Conan finds his way to Ito, and manages to disarm the detonator just in time.
[ Contact (International) ]
TMS ENTERTAINMENT CO., LTD.
Overseas Licensing Department
3-31-1 Nakano, Nakano-ku, Tokyo 164-0001
tel: +81 3 6382 7039
fax: +81 3 5342 4827
E-mail: international@tms-e.co.jp
https://www.tms-e.co.jp/global/