Katakuri-ke no Kofuku
THE HAPPINESS OF THE KATAKURIS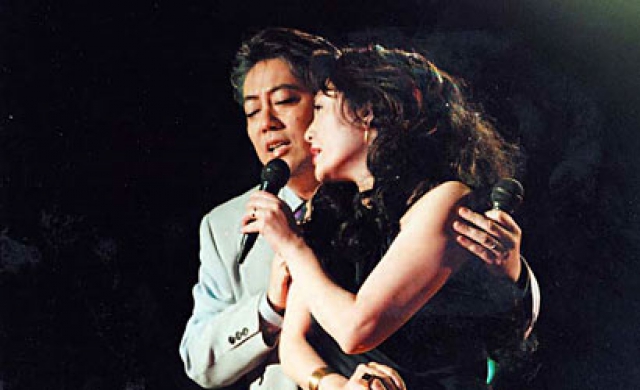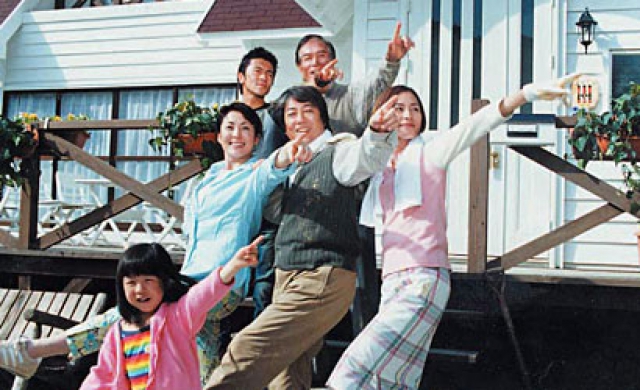 Release Date

February, 23rd, 2002
Running Time

113 min
Genre
Color

Color
Screening Format

-
[ Directed by ]
[ Produced by ]
[ Cast ]
[ Staff ]
[ Production Company ]
THE HAPPINESS OF THE KATAKURIS PRODUCTION CO.
[ Story ]
Miike Takashi has turned the Korean box office hit The Quiet Family into a horror comedy in the form of a musical.
After losing his job due to company restructuring, Katakuri Masao (Sawada Kenji) builds a lodge in a remote mountain area. Masao has realized his dream, but no customers show up. When the first guest finally arrives, they find his dead body the following morning. Informing the police would damage the lodge's reputation. So, they bury the corpse in the mountains at the back of the house. After a couple of days, new guests arrive. Yet again there are corpses in the room the next morning. Carrying the bodies, the whole family heads off to the mountains once more. Meanwhile in the city, the daughter, Shizue (Nishida Naomi), encounters an American soldier, Richard Sagawa (Imawano Kiyoshiro). Shizue is swept off her feet, but Sagawa is only saying he wants to marry her in order to con her. When grandpa Nihei (Tanba Tetsuro) sees through him, he kills Sagawa in a fight. Then, happy news reaches the cursed lodge. A new road will run past the lodge. However, the place where the road will pass is exactly where they buried the corpses...
[ Contact (International) ]
SHOCHIKU CO., LTD.
International Sales & Licensing
13F, Togeki Bldg., 4-1-1 Tsukiji, Chuo-ku, Tokyo 104-8422
tel: +81-3-5550-1623
fax: +81-3-5550-1654
E-mail: ibd@shochiku.co.jp
http://www.shochikufilms.com