Tsumi toka batsu toka
Crime or Punishment ?!?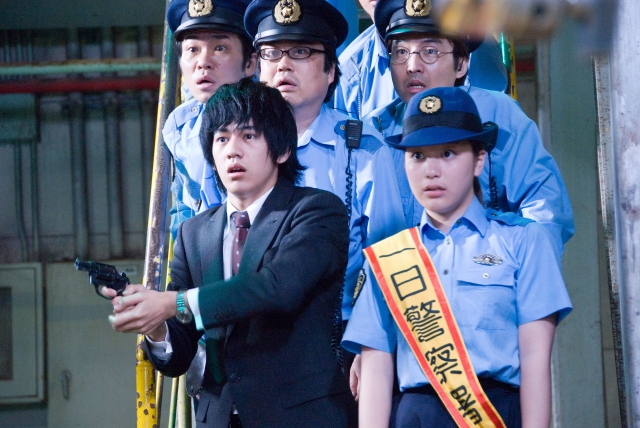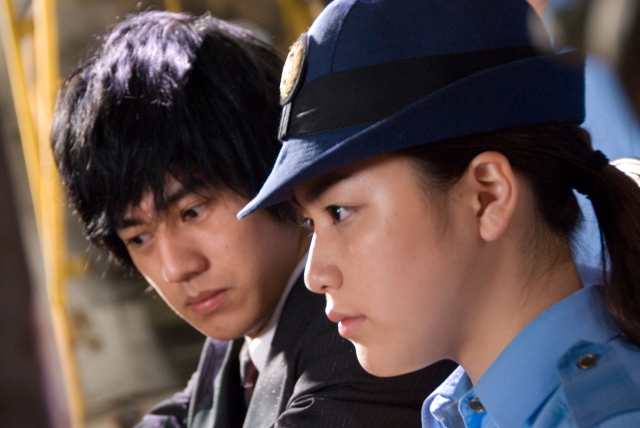 Release Date

February, 28th, 2009
Running Time

110 min
Color

Color
Screening Format

35mm
Screen Size

American Vista (1:1.85)
Sound Processing

Dolby SR
[ Directed by ]
[ Produced by ]
[ Cast ]
[ Staff ]
[ Production Company ]
"Crime or Punishment ?!?" Production Committee, CCRE, Tokyo Theatres, Ramdom House, Cube, MEDIA FACTORY, Omnibus Japan, Nichinare, SONY MUSIC ENTERTAINMENT (JAPAN)
[ Distributor (Japan) ]
Tokyo Theatres
[ Story ]
An offbeat comedy starring the young actress Narumi Riko (Ikigami; Calling You; the TV drama 'Honey and Clover'). An unsuccessful girl celebrity serves as Police Chief for a Day and gets caught up in incidents caused by a strange web of human relationships. The director is Keralino Sandorovich, an active theater director who helmed the film Gummi, Chocolate, Pine.
Ayame (Narumi) is a photo-spread model whose career is going nowhere, when one day she impulsively shoplifts a magazine that printed her photos upside down. To avoid arrest, she agrees to serve as Police Chief for a Day. Her duties were supposed to end at noon, but for some reason her assignment is extended to midnight. Moreover Haruki (Nagayama Kento), the detective assigned to her, happens to be her former boyfriend, whose outrageous secret is that he is a serial murderer… Despite this, Ayame finds she still cares for Haruki, as another crime is about to take place.
[ Official Site ]
[ Contact (International) ]
For further contact details, please contact UNIJAPAN -> [ Contact ]