Asahiyama dobutsuen monogatari / Penguinga sorawo tobu
Penguins in the Sky -- Asahiyama Zoo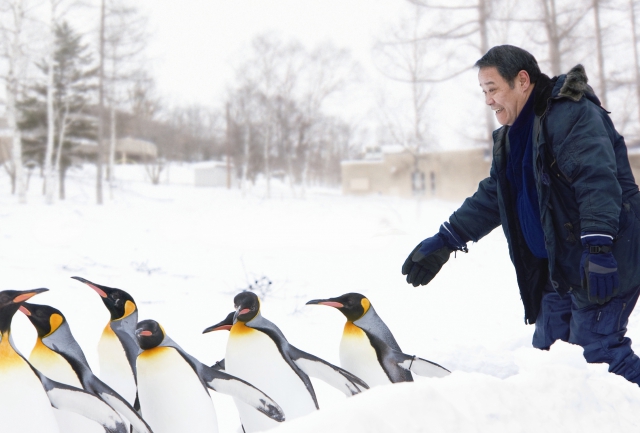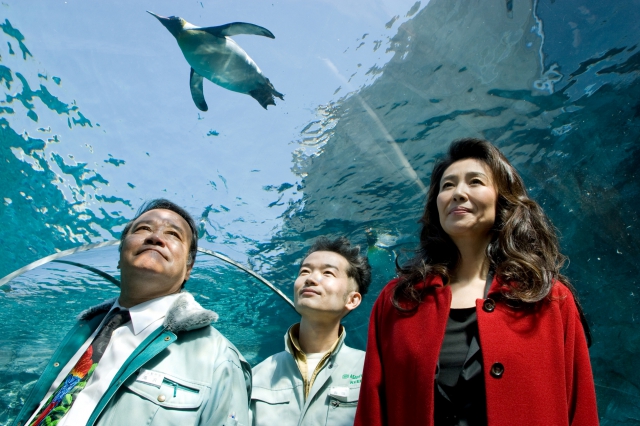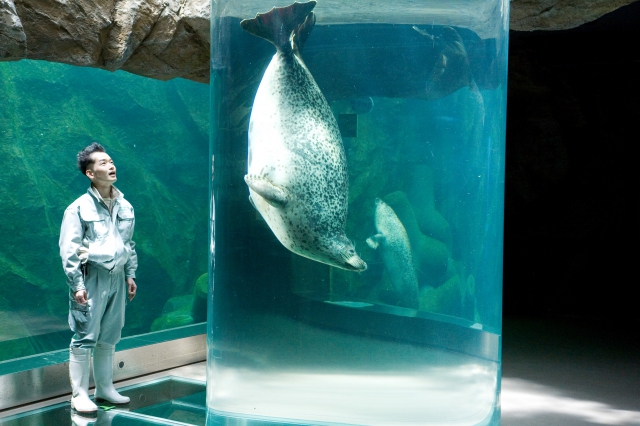 Release Date

February, 7th, 2009
Running Time

112 min
Genre
Color

Color
Screening Format

35mm
Screen Size

American Vista (1:1.85)
Sound Processing

Dolby SRD
[ Directed by ]
[ Produced by ]
[ Cast ]
[ Staff ]
[ Production Company ]
"Asahiyama Dobutsuen Monogatari" Film Partners
[ Distributor (Japan) ]
Kadokawa Pictures
[ Story ]
Hokkaido's Asahiyama Zoo gained attention as the first zoo in Japan to develop exhibition spaces designed to showcase animals' natural behavior, becoming one of the country's leading tourist attractions. Incorporating abundant footage of the animals in action, the story follows the zoo's attempts to revitalize itself after a crisis of near-closure due to falling attendance. Tsugawa Masahiko, who acted in the related TV drama 'Miracle Zoo: The Story of Asahiyama Zoo' in the role of the zoo's superintendent, directs the feature film version under his directing name Makino Masahiko. Based on the true success story of a regional zoo, Penguins in the Sky— Asahiyama Zoo is also a heartwarming tale of a young zookeeper's personal growth.
Amidst continuing financial debt of the early 1990s, the Asahiyama Zoo is in danger of closing, when freshman zookeeper Yoshida Tsuyoshi (Nakamura Yasuhi) joins the staff. Bullied as a child, Yoshida doesn't meld well into social situations but under zoo superintendent Takizawa Kanji (Nishida Toshiyuki) he feels the passion of the zoo and enthusiastically strives to increase admissions. Through a series of initiatives such as specialist guides for each animal and "nighttime
viewing," Asahiyama Zoo gradually begins to regain popularity.
[ Official Site ]
http://www.asahiyama-movie.jp/
[ Contact (International) ]
KADOKAWA CORPORATION
International Sales, Literature and Movie Group
2-13-3 Fujimi, Chiyoda-ku, Tokyo 102-8177
Rep: NATSUNO Takeshi (President)
Attn: MORI Chiyo
tel: +81 50 1746 1220
E-mail: mori-c@kadokawa.jp
http://www.kadokawa.co.jp