Nezu no Ban
A HARDEST NIGHT!!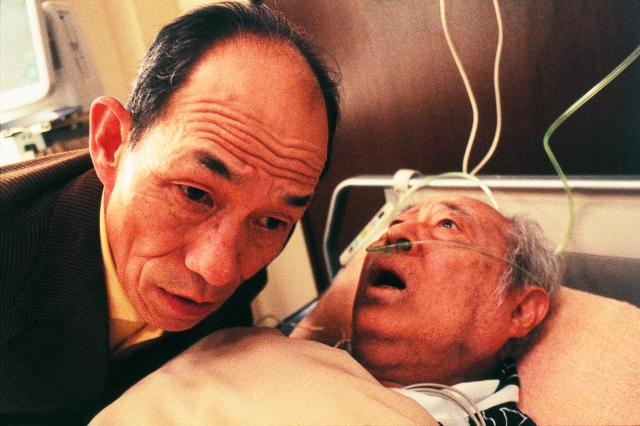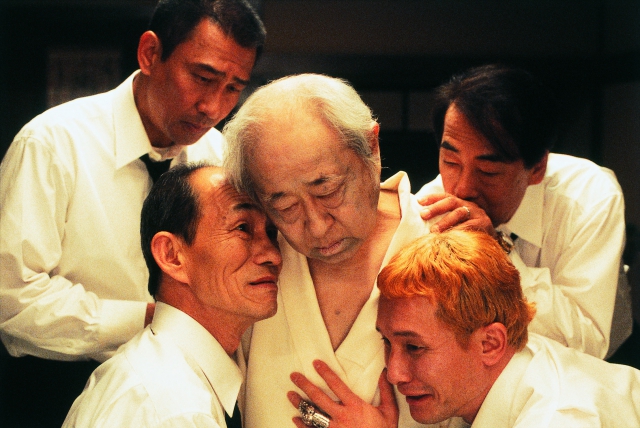 Release Date

April, 8th, 2006
Running Time

110 min
Genre
Color

Color
Screening Format

35mm
[ Directed by ]
[ Produced by ]
[ Cast ]
[ Staff ]
[ Production Company ]
Kouwa International
[ Story ]
2006 is the 100th anniversary of the birth of movies in Japan. It was Makino Shozo who shot a film for the first time in Japan. His son, Makino Masahiro, also a famed, leading Japanese director, created Tateshi Dampei using a script by Kurosawa Akira and the "classic chivalrous yakuza movie" defining Nihon Kyokaku Den series among many others. Actor Tsugawa Masahiko, the grandson of Shozo, is the third generation to assume the name of "Makino" and makes his directorial debut with this film. The title in Japanese represents a Buddhist custom where people stay awake throughout the night after a person dies to keep the deceased company. A banquet is laid out where attendees talk about memories of the deceased over drinks.
At a school of Rakugo comic monologue in Osaka, the master, the first disciple, and the wife die one after another. Pupils and those associated with the deceased gather at the respective wakes and engage in lively reminiscing. The episodes of the deceased are inappropriate to speak of at a wake, but the result is a stylish, heartwarming conversational drama in which affection and the bonds of friendship can be felt.
[ Film Festivals, Awards ]
Tokyo International Film Festival 2005
[ Contact (International) ]
KADOKAWA CORPORATION
International Sales, Literature and Movie Group
2-13-3 Fujimi, Chiyoda-ku, Tokyo 102-8177
Rep: NATSUNO Takeshi (President)
Attn: MORI Chiyo
tel: +81 50 1746 1220
E-mail: mori-c@kadokawa.jp
http://www.kadokawa.co.jp