Sikisoku generation
Oh, My Buddha!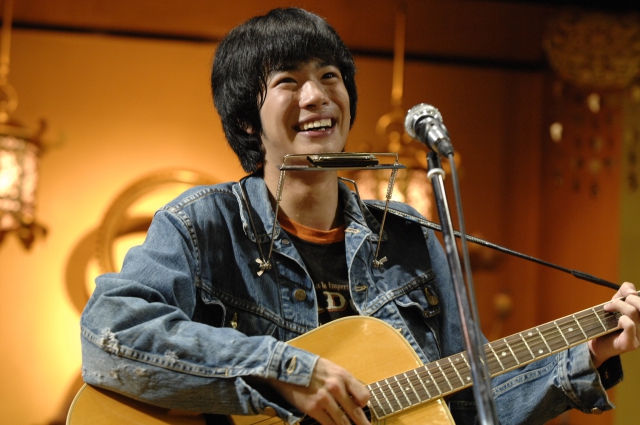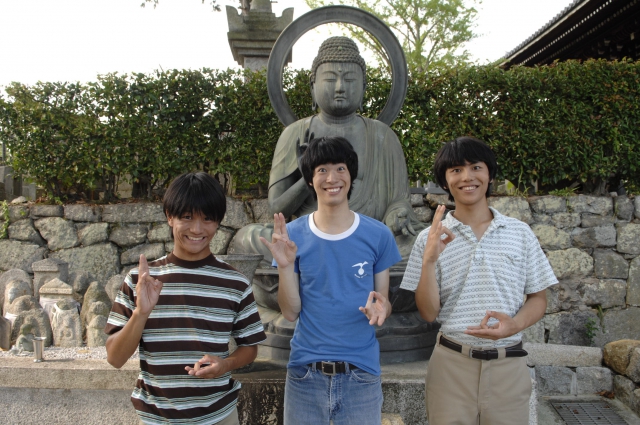 Release Date

August, 16th, 2009
Running Time

114 min
Color

Color
Screening Format

35mm
Screen Size

American Vista (1:1.85)
Sound Processing

DTS
[ Directed by ]
[ Produced by ]
[ Cast ]
[ Staff ]
[ Production Company ]
Stylejam
[ Distributor (Japan) ]
Stylejam
[ Story ]
A second film, following Iden & Tity, directed by Taguchi Tomorowo from the semiautobiographical coming-of-age fiction of the multi-talented illustrator Miura Jun. A summer in the life of a bookish high-school student, who is troubled by the tranquility of his life, is told with warmth and a comic touch. The lead actor, Watanabe Daichi, is the vocalist of the youth band Kuroneko Chelsea and was still in high school when the film was shot. He was selected from a group of more than 2,000 candidates for the role.
It is 1974 in Kyoto, and the student movement has petered out. Jun (Watanabe), a first-year student at a Buddhist high school, is infatuated with the rock lifestyle of Bob Dylan, but he's overshadowed by the jocks and young toughs at school. Doted on by loving parents, he can't even manage a proper teenage rebellion. On top of this, he can't bring himself to speak with Kyoko (Ishibashi Anna), a girl he's had a crush on since grade school. Then his friends Ibe (Morita Naoyuki) and Ikeyama (Morioka Ryu) invite him to spend summer vacation in the Oki Islands. Jun hears there's free sex at the youth hostel there, and his fantasies run wild.
[ Official Site ]
[ Contact (International) ]
pictures dept. co. ltd.
5-15-12, Zaimokuza, Kamakura-shi, Kanagawa 248-0013
Rep: SHIOMAKI Yuko
Attn: SHIOMAKI Yuko
tel: +81 80 1246 5869
fax: +81 3 6369 3250
http://www.picturesdept.com