Magare! spoon
Go Find A Psychic!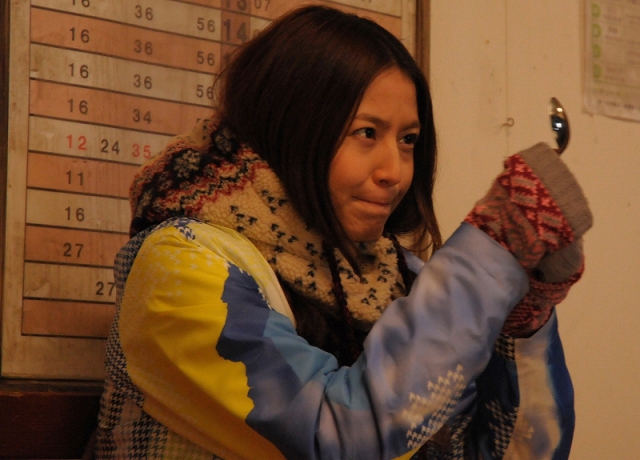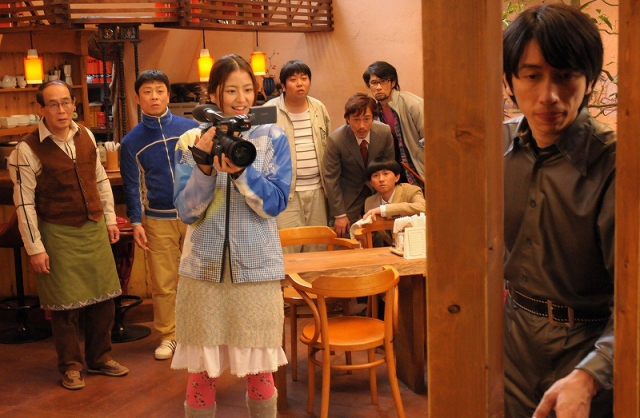 Release Date

November, 21st, 2009
Running Time

106 min
Color

Color
Screening Format

35mm
Sound Processing

Dolby Digital
[ Directed by ]
[ Produced by ]
[ Cast ]
[ Staff ]
[ Production Company ]
Fuji Television Network, ROBOT, Hakuhodo DY Media Partners, TOHO, Nihon Eiga Satellite Broadcasting
[ Distributor (Japan) ]
TOHO
[ Production Studio ]
ROBOT
[ Story ]
An up-tempo situation comedy, based on the play, 'Yuri Geller in Winter,' from the Europe Kikaku troupe led by playwright Ueda Makoto. An assistant director on a TV program dealing with paranormal phenomena engages in riotous slapstick with true paranormals who conceal their abilities. Directed by Motohiro Katsuyuki (of the Bayside Shakedown series), this is his second adaptation of an Ueda play, following Summer Time Machine Blues. The film features many stars of the small-theater world and recreates the humorous, rhythmical style of the original work.
Yone (Nagasawa Masami), a clueless young assistant director who believes in ESP, sets out to find true psychics to appear on the "Emerging Psychics" TV program she works for. She travels around the country, valiantly following leads provided by viewers, but she is disheartened when they all turn out to be frauds. Meanwhile, psychics are gathering at the dubious "Café Telekinesis" for their annual Christmas Party, where they display their special powers just once a year.
[ Official Site ]
[ Contact (International) ]
PONY CANYON INC.
1-5-17 Roppongi, Minato-ku, Tokyo 106-8487
tel: +81 3 6230 9700
fax: +81 3 6230 9750
E-mail: intl@ponycanyon.co.jp
https://intl.ponycanyon.co.jp