Komadori-shimai ga yattekuru ya! ya! ya!
The Robin Sisters Are Here, Yeah, Yeah, Yeah!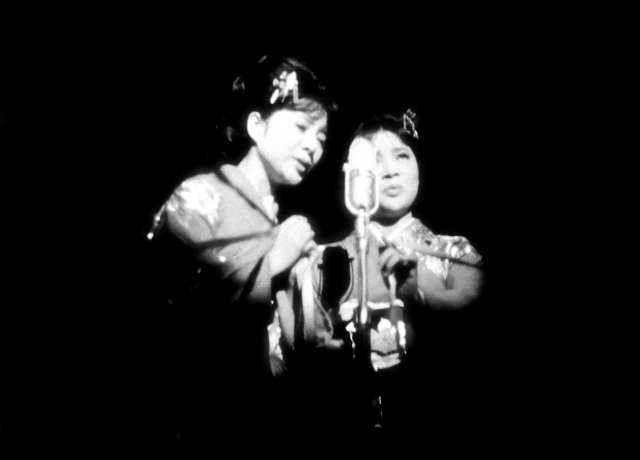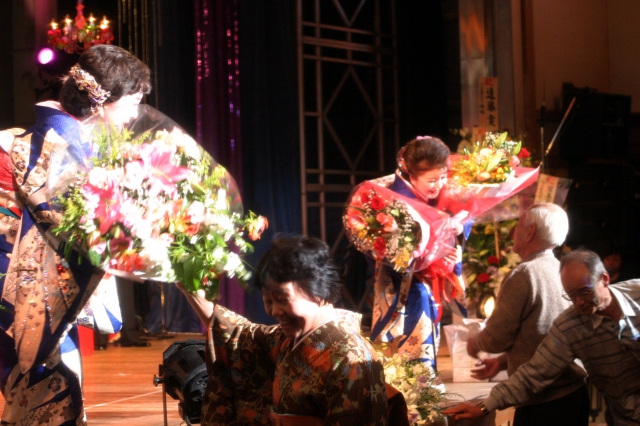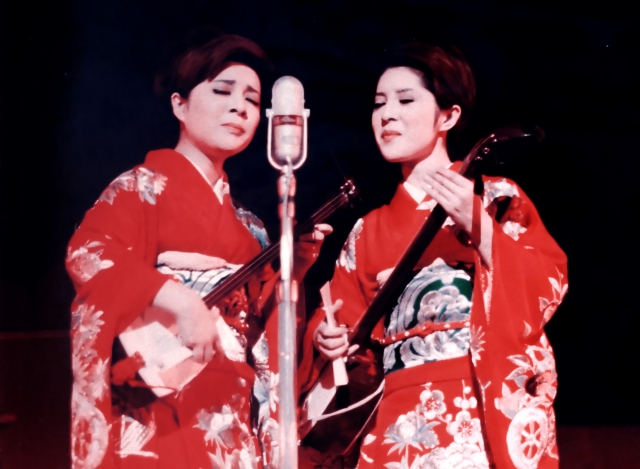 Release Date

October, 31st, 2009
Running Time

71 min
Genre
Color

Color
Screening Format

35mm
Screen Size

American Vista (1:1.85)
[ Directed by ]
[ Produced by ]
[ Cast ]
[ Staff ]
[ Production Company ]
ALTAMIRA PICTURES
[ Distributor (Japan) ]
ALTAMIRA PICTURES
[ Story ]
Director Kataoka Eiko, whose career has included working as assistant director for Yukisada Isao (Luxurious Bone) and Yaguchi Shinobu (Water Boys), spent three years filming this intimate documentary that portrays the tumultuous lives of the "Robin Sisters"—legendary singers who catapulted to fame during the Showa period. Born to an impoverished family in the city of Kushiro, Hokkaido, twin sisters Osanai Eiko and Toshiko began performing at an early age as strolling singers to help bring in money. Moving to Tokyo's Asakusa district following World War II, the sisters first continued their trade as traveling musicians. They later began to be hired for private parties at restaurants,and at age 21 gained nearly instant stardom after debuting in the world of entertainment. At one point, Toshiko was forced to take a leave of absence from performing following an incident where she was stabbed by a zealous fan. She was later diagnosed with cancer, prompting the then pregnant Eiko to leave her lover and raise her child as a single mother so that she could care for her ill sister. Overcoming numerous hardships, the sisters continue to perform throughout Japan — enchanting audiences wherever they go.
[ Official Site ]
http://www.komadorishimai.com/
[ Contact (International) ]
For further contact details, please contact UNIJAPAN -> [ Contact ]