Inu to Arukeba Chirori to Tamura
Walking with the Dog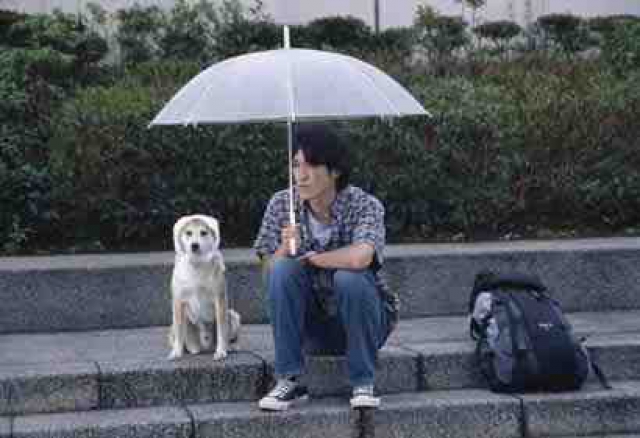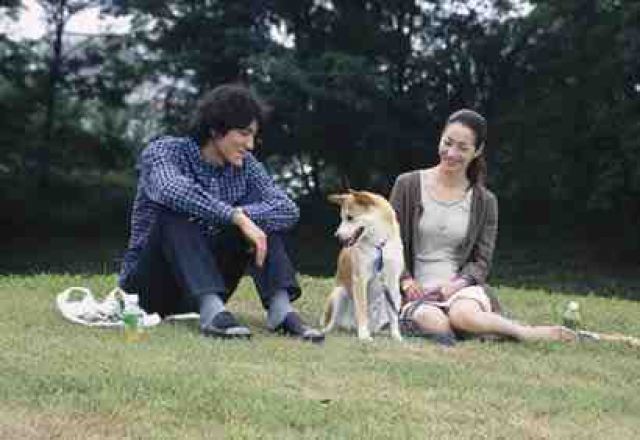 Release Date

May, 1st, 2004
Running Time

105 min
Genre
Color

Color
Screening Format

35mm
[ Directed by ]
[ Produced by ]
[ Cast ]
[ Staff ]
[ Production Company ]
Argo Pictures
[ Story ]
A heartwarming and humorous drama from director Shinozaki Makoto (Welcome Home, Not Forgotten).
Lackadaisical convenience store worker, Yasuyuki (Tanaka Naoki), comes across an abandoned dog on his way home from work and gives it food and affection, but knows he can't look after it. When his girlfriend, Miwa (Ryo), goes back to her hometown, he finds himself without a place to live and pairs up with the dog who he names "Tamura". Meanwhile, Miwa is having a hard time dealing with her sickly mother, her shut-in sister, Miki (Fujita Yoko), and her elderly grandmother. One day, Yasuyuki begins attending animal therapy training with Tamura and his teacher (Oki Toru) takes pity on the pair, letting them live at the training facility as long as they help out around the place. At first they struggle to strike a rapport, but eventually develop enough of an understanding to visit nursing homes. Seeing what a difference Tamura's presence can make to the people they visit, Yasuyuki takes him to meet Miwa and her family.
Winner of the Asian New Talent Award for Best Film at the 7th Shanghai International Film Festival.
[ Contact (International) ]
ARGO PICTURES INC.
1F Yahata Bldg., 4-10-21 Akasaka, Minato-ku, Tokyo 107-0052
Rep: OKADA Yutaka
Attn: KUMAGAI Mutsuko
tel: +81-3-3584-6237
fax: +81-3-3584-6238
E-mail: mail@argopictures.jp
http://www.argopictures.jp