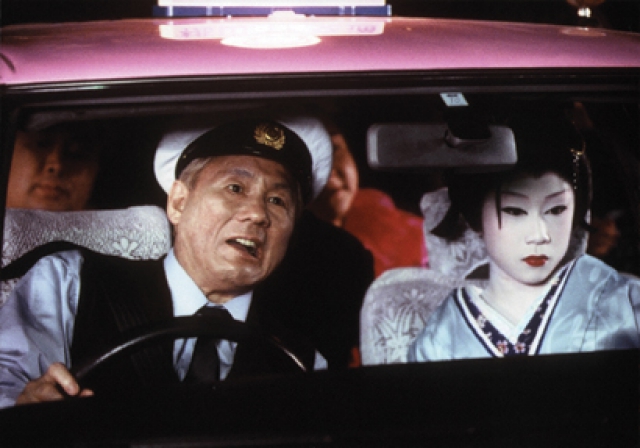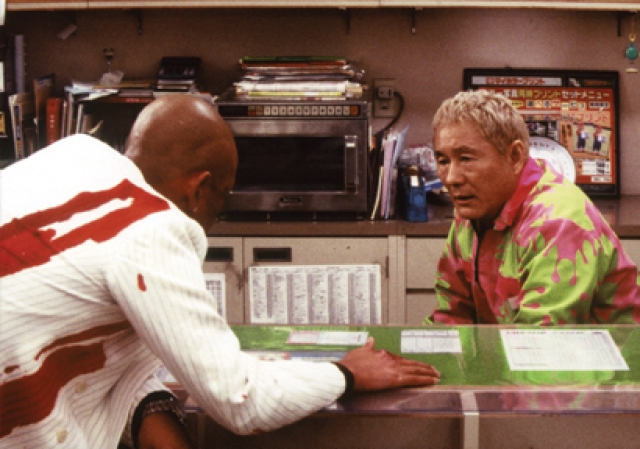 Release Date

November, 5th, 2005
Running Time

108 min
Genre
Color

Color
Screening Format

35mm
[ Directed by ]
[ Produced by ]
[ Cast ]
[ Staff ]
[ Production Company ]
BANDAI VISUAL, TOKYO FM, DENTSU, TV Asahi, OFFICE KITANO
[ Story ]
The 12th film by Kitano Takeshi.
There are two Takeshis - first, there's the overworked TV personality, Beat Takeshi, and then there's another one, Kitano, a struggling actor who is the spitting image of the famous one. The actor works in a convenience store and goes to hundreds of auditions, but never gets any parts. One day, these alter egos both meet on the back lot of a TV program. Kitano asks Beat for his autograph and gets caught up in the film world of Beat Takeshi.
Scenes from Kitano's earlier films like Sono Otoko, Kyobo ni Tsuki (Violent Cop), Anonatsu Ichiban Shizukana Umi (A Scene at the Sea), and Sonatine (Sonachine) are interspersed throughout the film and reality and fiction become completely muddled. Many of the actors who have appeared in the director's previous films appear in various roles and guises. TAKESHIS' premiered at the 62nd Venice International Film Festival as a surprise screening.
[ Film Festivals, Awards ]
62nd Venice International Film Festival (Competition)
30th Toronto International Film Festival
35th International Film Festival Rotterdam
[ Contact (International) ]
OFFICE KITANO INC.
Film Production Division
5F, 5-4-14 Akasaka, Minato-ku, Tokyo 107-0052
Rep: MORI Masayuki
Attn: NAKAHASHI Aya, NAKANO Junichi
tel: +81 3 5572 7099
fax: +81 3 3589 0667
http://www.office-kitano.co.jp