Kantoku Banzai!
GLORY TO THE FILMMAKER!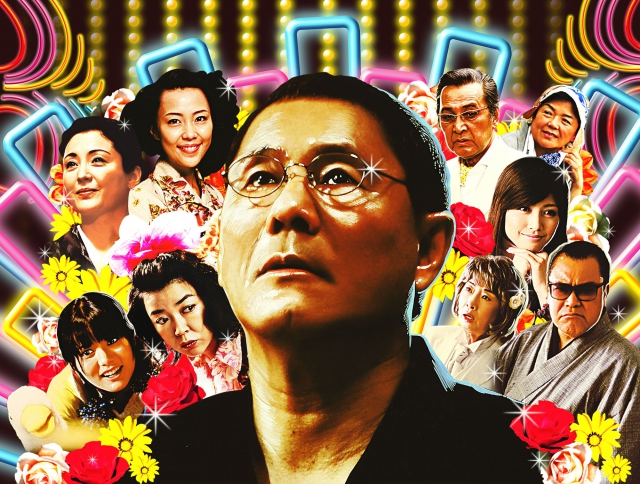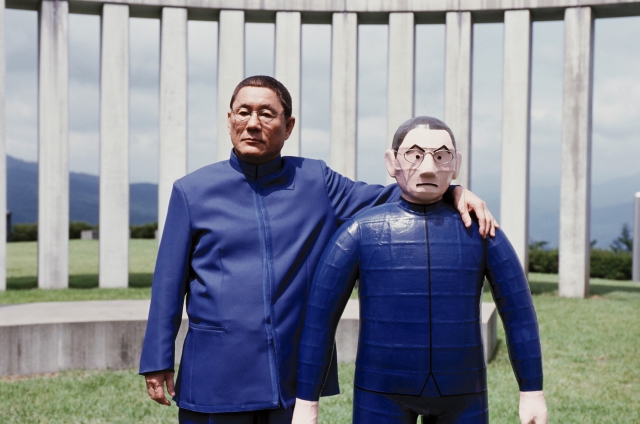 Release Date

June, 2nd, 2007
Running Time

104 min
Color

Color
Screening Format

35mm
Sound Processing

Dolby Digital
[ Directed by ]
[ Produced by ]
[ Cast ]
[ Staff ]
[ Production Company ]
BANDAI VISUAL, TOKYO FM, DENTSU, TV Asahi, OFFICE KITANO
[ Story ]
Director Kitano (Beat Takeshi) has declared that he would never make a gang film again though it is his home ground. Instead, Kitano tries various genres, such as empathic drama in the style of Ozu Yasujiro, horror, nostalgia reminiscent of the Showa era, love story, period drama, and Ninja action, but in vain. Having been driven into a corner, Kitano gets inspiration for an SF spectacle, and starts shooting without delay. It is a completely unexpected storyline, where a fraudulent mother and daughter pair schemes a marriage with a son of a political and financial heavyweight for money, while the Earth undergoes a catastrophic change.
The latest by Kitano Takeshi. Winner of the 1st "Glory to the Filmmaker!" award which was newly created at the Venice International Film Festival in 2007, in recognition of his attitude of constant challenge. The prize will continue to be awarded to directors with similar attitudes. The prize was named after this movie, Glory to the Filmmaker!. The music is by Ikebe Shin-ichiro who is known for his work for Kurosawa Akira and Imamura Shohei.
[ Official Site ]
http://www.office-kitano.co.jp/banzai/cover.html
[ Premiere ]
World Premiere: Venice International Film Festival 2007
[ Contact (International) ]
For further contact details, please contact UNIJAPAN -> [ Contact ]