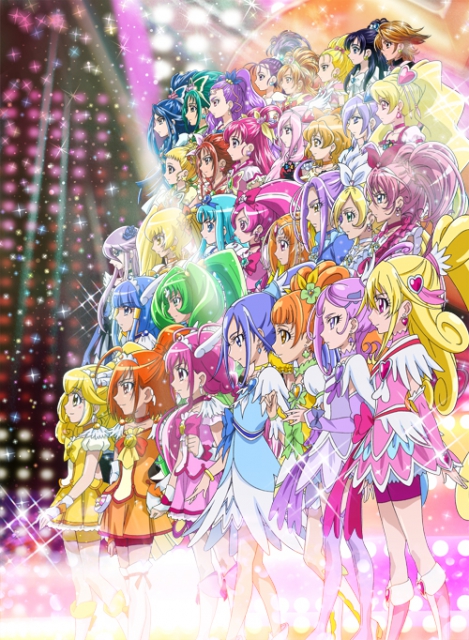 Release Date

March, 16th, 2013
Running Time

71 min
Color

Color
Screening Format

DCP
[ Directed by ]
[ Produced by ]
[ Cast ]
[ Staff ]
[ Production Company ]
Pretty Cure All Stars NS2 Production Committee
[ Distributor (Japan) ]
TOEI
[ Production Studio ]
TOEI ANIMATION
[ Story ]
The 14th film in the "Pretty Cure" movie series. It takes place at a school for fairies, where a magnificent battle breaks out that involves 32 Pretty Cures from the entire series.
One day, Pretty Cures receive an invitation from a fairy school to attend a "Pretty Cure party."
However, they arrive at the venue to find an ominous shadow hanging over it that steals their transformation items. When the fearsome entity threatens to swallow the school and the fairies, 32 Pretty Cures join forces and rise up against it.
[ Official Site ]
http://www.precure-allstars.com/
[ Contact (International) ]
For further contact details, please contact UNIJAPAN -> [ Contact ]