Gekijoban hakuoki dai issho Kyoto ranbu
Hakuoki THE MOVIE 1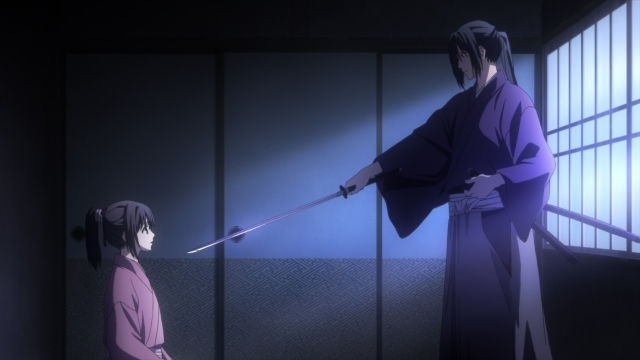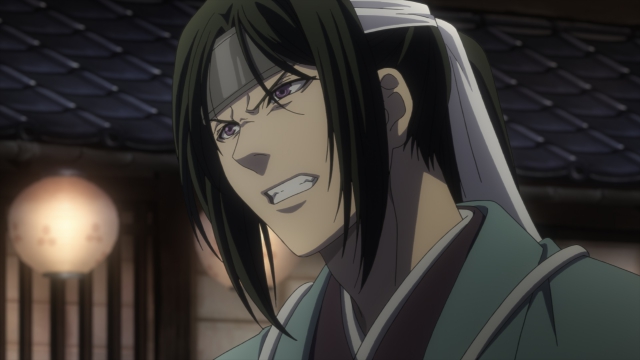 Release Date

August, 24th, 2012
Running Time

96 min
Genre
Color

Color
Screening Format

DCP
[ Directed by ]
[ Cast ]
[ Staff ]
[ Production Company ]
HAKUOKI MOVIE PROJECT
[ Distributor (Japan) ]
THE KLOCKWORX, Geneon Universal Entertainment Japan, LLC.
[ Production Studio ]
Studio DEEN
[ Story ]
The first half of a feature film duology from the "Hakuoki: Shinsengumi Kitan" franchise that began as a video game and has expanded to encompass books, story CDs, stage productions, and animated television shows. Set in the late Edo period, it follows the bizarre fate of the Shinsengumi, the shogunate's special police force, and a young woman with a terrible secret.
In Kyoto in the last days of the Tokugawa shogunate, Yukimura Chizuru (voice: Kuwashima Houko) dresses as a man as she searches for her missing father. When attacked by a grotesque assailant, the Shinsengumi come to her rescue. Chizuru joins them, and eventually learns of their dark nature and the secret of her birth...
[ Official Site ]
http://www.geneonuniversal.jp/rondorobe/anime/hakuoki/
[ Contact (International) ]
For further contact details, please contact UNIJAPAN -> [ Contact ]