Aragure II Roppongi vs Shibuya
Aragure II Roppongi vs Shibuya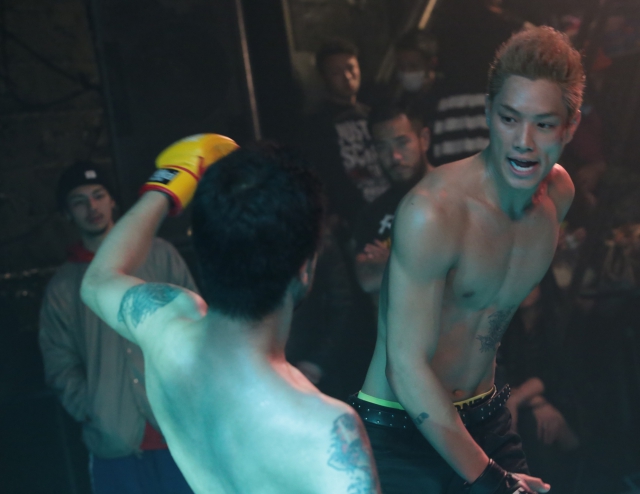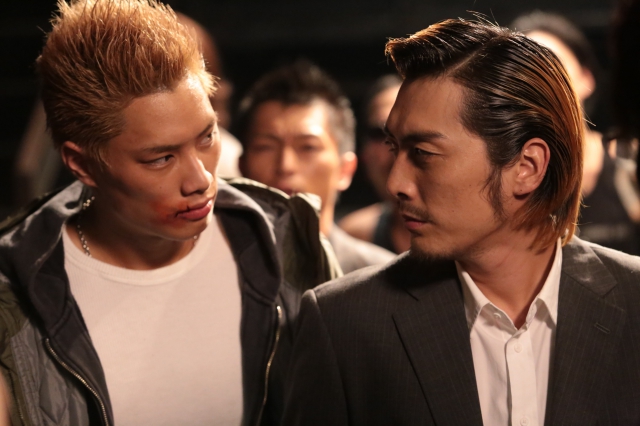 Release Date

February, 22nd, 2014
Running Time

76 min
Genre
Color

Color
Screening Format

Blu-ray
Screen Size

HD (16:9)
Sound Processing

Dolby Digital
[ Directed by ]
[ Produced by ]
[ Cast ]
[ Staff ]
[ Production Company ]
THE KLOCKWORX, LDH
[ Distributor (Japan) ]
THE KLOCKWORX
[ Production Studio ]
Stairway
[ Story ]
アラグレII ROPPONGI v.s. SHIBUYA

東京・六本木を拠点にする不良グループの生き様を描く青春映画の続編。オリジナルビデオやTVドラマなども手がける権野元が、前作に続き監督を務める。パワーアップしたバトルアクションを交え、恋愛や友情、裏切りなどを盛り込んだ物語が、めまぐるしく展開。
ケンカを封印され、鬱憤がたまるばかりの"六本木の狂犬"こと星哉(鈴木伸之)。そんな星哉が、六本木対渋谷の一大抗争に発展するきっかけを作ってしまう。

http://jfdb.jp/title/4083/preview

A sequel to a coming-of-age movie about the way of life of a group of delinquents in Tokyo's Roppongi district. Following on from the previous film, its director is Gonno Hajime, who also helms direct-to-video works and television drama series. As well as its even more high-powered fight scenes, its tale of romance, friendship, betrayal and more unfolds at a furious pace.
Seiya (Suzuki Nobuyuki) the "mad dog of Roppongi," becomes increasingly frustrated after he is banned from fighting. Eventually, he becomes the catalyst for the escalation of a full-blown power struggle between Roppongi and Shibuya factions.
[ Official Site ]
[ Contact (International) ]
THE KLOCKWORX Co., Ltd.
#701, Meguro-Suda Bldg., 3-9-1 Meguro, Meguro-ku, Tokyo 153-0063
tel: +81 3 5725 3444
fax: +81 3 5725 3445
E-mail: fukuhara@klockworx.com
http://www.klockworx.com