Yuki ni Negau Koto
What The Snow Brings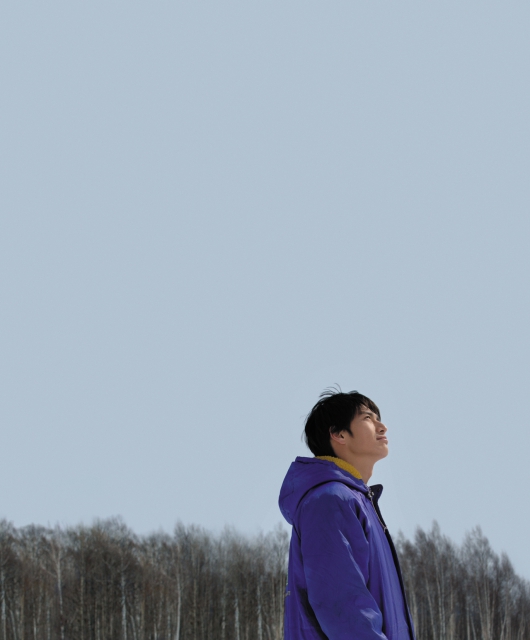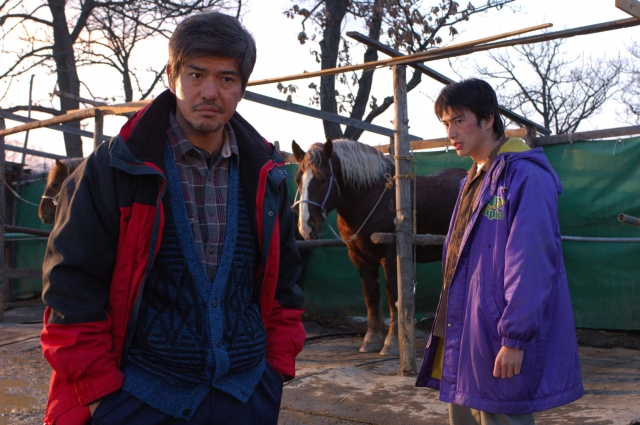 Release Date

May, 20th, 2006
Running Time

112 min
Genre
Color

Color
Screening Format

35mm
[ Directed by ]
[ Produced by ]
[ Cast ]
[ Staff ]
[ Production Company ]
What The Snow Brings Film Partners, Be-Wild, Stylejam
[ Story ]
Yazaki Manabu (Iseya Yusuke) fails with his business in Tokyo. Having lost everything, Manabu returns to his hometown, Obihiro, to live with his elder brother, Takeo (Sato Koichi). Takeo runs a small stable for "Banei Keiba", a type of cart horse racing unique to Hokkaido where horses pull heavy sledges weighing a few hundred kilograms and go around obstacle courses.
Takeo has not forgiven Manabu for abandoning their mother and the hometown. The mother suffers from dementia and cannot even recognize Manabu, her son.
Manabu identifies himself with a cart horse called Unryu which is due to be disposed of for its poor performance. He places Unryu in the hands of a female rider who is trying to get on her feet after a setback. While leading a demanding, but down to earth, days filled with the warmth of life among unique characters at the stable, Manabu starts to come to terms with his weakness and seizes an opportunity to make a fresh start.
Directed by Negishi Kichitaro of Distant Thunder (Enrai) and Bonds (Kizuna). The movie swept 4 awards at the 18th Tokyo International Film Festival.
[ Film Festivals, Awards ]
Tokyo International Film Festival 2005
Tokyo International Film Festival 2005 - Grand Prix, Best Director, Best Actor (SATO Koichi), and Audience Awards
[ Contact (International) ]
For further contact details, please contact UNIJAPAN -> [ Contact ]